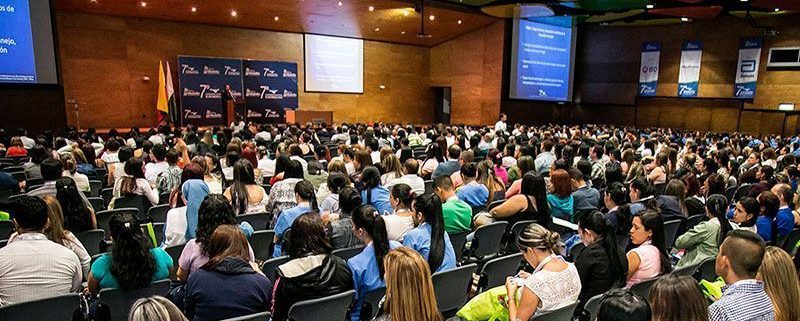 The opening day of the World Avocado Congress that takes place in Medellin, Colombia this week, has attracted an international crowd amid strong optimism in the South American country for its future in the avocado business. The three-day congress, which takes place every four years, began with the welcome of officials such as the mayor of Medellín, Federico Gutiérrez, the Minister of Agriculture, Andrés Valencia Pinzón, and even a video message from the country's president, Iván Duque Marquez
On its first day, around 3,400 people from more than 20 countries attended. In the event there are 72 exhibiting companies.
The representatives pointed out that the avocado industry in Colombia, now the fourth largest world producer, is experiencing impressive expansion. Thanks in part to its ideal geographical location and its ability to supply the fruit throughout the year, Colombia is prepared to take a growing share of the international avocado market, of which it currently only has a 3% share.
"Without a doubt this is a very important achievement for the country," said Valencia. Before the year 2000, Colombia was not on the avocado map, and now we are organizing the ninth edition of the World Avocado Congress. "
"This crop has been growing and now we have about 20,000 hectares planted with Hass avocado and almost 89,000 hectares if it includes all the varieties we grow here," he said.
Below is a selection of photos of the opening cocktail reception on Monday night at the city's Botanical Gardens and the first day of the event at the Plaza Mayor conference center.
Attendees enjoyed a variety of talks on very diverse topics related to all areas of the business, along with ample opportunities to establish contacts with professionals from the main supplier countries.
https://ecomercioagrario.com/wp-content/uploads/2019/09/congreso.jpg
350
800
Redaccion2 ECA
https://ecomercioagrario.com/wp-content/uploads/2020/05/ecaesp.jpg
Redaccion2 ECA
2019-09-25 14:24:32
2019-09-25 14:24:32
Inaugurated the World Avocado Congress