e-Commercio Agricultural is the first newspaper on comprehensive line of political, economic information and essential food for the food industry and its value chain, country to country, from Spain, Europe and Ibero-America, critical and independent approach to a responsible publication must fly. Promoted and led by a team with experience in the sector and consumption, with the intention to be a link between Europe and Latin America.
We enhance our content with new technologies, sections, agile, innovative, special interest in the horticultural sector and international suppliers of agricultural inputs.
e-Commercio is edited by Seven Agromarketing Cultural SL, which is an agency communication and international marketing consulting company specializing in the food industry and culture, which is composed of technical professionals and graduates in information sciences, marketing and advertising. That is possible with a clear commitment to training and information of the food chain.
Our role is to add value in the areas of food and agriculture, gastronomy and culture, from the information plane facing the internationalization of brands and products of national and Latin American companies.
If you need to contact our team go to our contact page.
To add your company to our directory go to our Business guide.
To hire advertising in this medium go to our advertising section.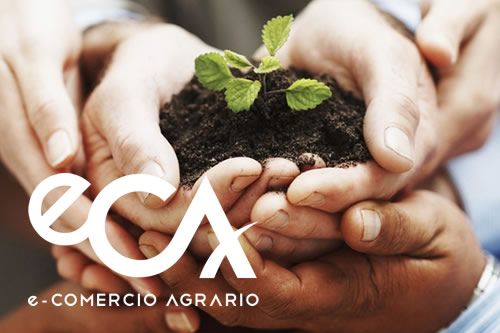 e-commerce Agrario.com is not responsible for the opinions made in the Web being just a mere transmitter of the same.
More information: Siete Agromarketing. Tfno. +34 91  071 05 70
E-mail. comunicacion@sieteagromarketing.com