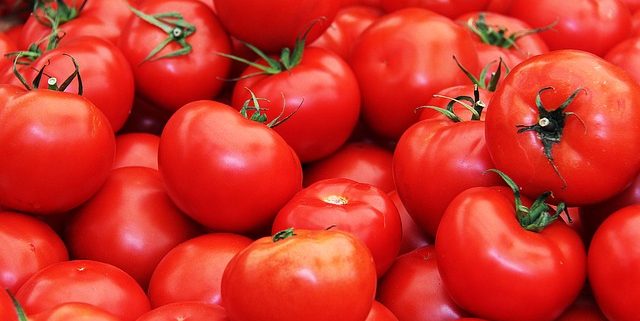 The Spanish Federation of Exporters of Fruit Producers and Vegetables, Flowers and Live Plants (FEPEX) has sounded the alarm over the strong saturation of the tomato market in the European Union drawn largely, the strong growth in recent years have been experiencing productions from Belgium and the Netherlands and imports from Morocco. One concern that has moved to the European Commission, during the meeting of the Panel on tomato forecasts of that organism, held today in Brussels
During this meeting, which analyzed the market situation and forecasts for the next campaign, FEPEX has also alerted the EC of the crisis in the sector, with far lower than production costs in major producing countries in the EU, with the Netherlands the country with lower prices. The price range is located between 0.25 cents / kg and 0.67 cents / kg in all producing regions of the EU.
FEPEX has also drawn attention to the ineffectiveness of the entry price system, which is causing it is not paying the corresponding customs duties on imports of tomatoes from Morocco round. For this reason, it has demanded the need to reform the calculation of daily import value, establishing two import values, one for round tomato and one for cherry tomatoes, since the current calculation method does not accurately reflect the market reality.
It's also been warned that this situation could cause severe economic crisis due to the marked social character of this crop, which mobilizes a high percentage of agricultural employment in certain regions, as labor represents 60% of the production costs.
In this working session, it has also highlighted the lack of alternative markets of equivalent dimension to Russia, so Russia's announcement to extend the veto on EU fruit and vegetable imports until 2017 aggravates the critical situation of the sector.
Declining exports
For FEPEX, the tomato market crisis has caused the Spanish export has receded, and in the first quarter of this year, in volume and in value. Tomato exports from January to March 2016 stood at 403,338 tons, 3% less than in the same period of 2015, amounting to 387.8 million euros, 5.87% less. In contrast, during the same period, exports of tomatoes from Morocco to the EU grew by 15% from 155,704 tons in the first quarter of 2015, to 178,051 tons, according to data from the Directorate General of Customs.
The Expert Group Provident Tomato is one of the advisory groups of the European Commission. It is composed of representatives of producers and trade associations in the different Member States and the Commission. It meets twice a year and its main objective is to analyze forecasts campaign in the EU and the market situation.
Source: FEPEX
https://ecomercioagrario.com/wp-content/uploads/2016/06/tomato-1235662_640.jpg
426
640
Redacción ECA
https://ecomercioagrario.com/wp-content/uploads/2020/05/ecaesp.jpg
Redacción ECA
2016-06-01 20:09:29
2016-10-13 23:34:06
The collapse of tomato market in EU