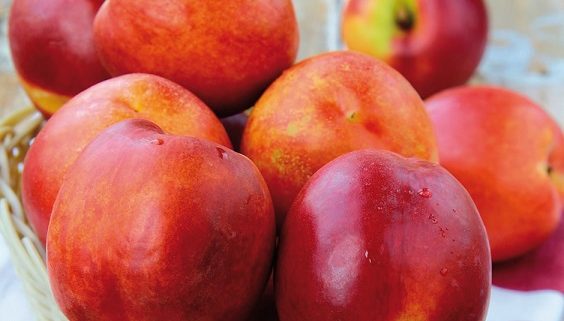 From tomorrow, from 1st July to the end of June 2018, the extension of exceptional measures already in place to support producers of perishable fruit affected by the import ban decreed by the Russian authorities enters into force.
The extended scheme has resources of up to EUR 70 million for European fruit growers and provides a safety net for producers who may not find a market outlet for their products as a result of such a ban.
This aid will compensate European growers who choose to distribute their surplus to charitable organizations and schools, or give it another purpose (animal feed, composting, processing)
In the words of Commissioner Phil Hogan, Commissioner for Agriculture and Rural Development: "The Commission has done everything in its power to support European producers who have been harmed by the Russian ban. With this new extension he reiterates his firm and resolute commitment to our farmers. These support measures go hand in hand with the work being done to modernize and simplify the CAP for the benefit of our farmers and of European society as a whole".
This extended scheme adds to a whole series of exceptional measures of support to the agricultural market related to the Russian prohibition
The market monitoring and evaluation carried out by the Commission on a regular basis shows that these measures have improved the market situation with regard to non-permanent crops (such as vegetables).
Most of the production affected by the Russian import ban has been reoriented to alternative markets and market prices have stabilized
However, since so-called permanent crops (fruit trees) are less likely to adapt to changes, new measures are specifically designed to help this sector.
In the context of exceptional measures, individual producers benefit from higher EU co-financing rates than ordinary support measures. Farmers receive 100% EU-funded aid in the case of withdrawals that are used for what is known as free distribution (products are delivered to charities), which avoids wastage of food.
Fruits that are withdrawn from the market, but which are not properly consumed (because, for example, are intended for composting), or are harvested before being ripe (the so-called "green harvest") or are not harvested, receive lower level help.
The scheme includes a maximum quantity of 165,835 tonnes of fruit, distributed among four different types of fruit trees: apples and pears, plums, citrus and peaches and nectarines
Different withdrawal volumes will be allocated to the twelve Member States to which the measures are applied, to ensure that the financial assistance reaches the producers who may need it most (see table below).
In addition to these exceptional extended measures, European fruit and vegetable producers will continue to benefit from other measures under the EU Common Agricultural Policy, such as direct payments, rural development funding and financial support for organizations of producers, all of which amounts to some EUR 700 million per year.
More information in the next

LINK
Maximum quantities of products allocated per Member State
| | | | | |
| --- | --- | --- | --- | --- |
| (tons.) | Apples and Pears | Plums | Oranges, clementines, mandarins and lemons | Peaches and nectarines |
| Bélgica | 21.845 | | | |
| Alemania | 1.615 | | | |
| Grecia | 680 | 4.165 | 2.040 | 5.355 |
| España | 1.955 | 1.275 | 14.110 | 9.775 |
| Francia | 3.060 | | | |
| Croacia | 510 | | 850 | |
| Italia | 4.505 | 3.910 | 850 | 2.380 |
| Chipre | | | 3.060 | |
| Países Bajos | 5.865 | | | |
| Austria | 510 | | | |
| Polonia | 75.565 | 425 | | 510 |
| Portugal | 935 | | | |
Source: European Commission
https://ecomercioagrario.com/wp-content/uploads/2017/06/170630_MEDIDAS-CONTRA-VETO-RUSO.jpg
360
564
Redacción ECA
https://ecomercioagrario.com/wp-content/uploads/2020/05/ecaesp.jpg
Redacción ECA
2017-06-30 17:57:43
2017-06-30 18:00:42
The EC extends with € 70M the aid scheme for the Russian veto