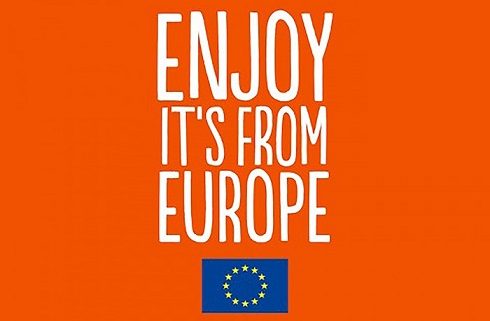 The Interprofessional Organization of Fruit and Vegetables of Spain HORTIESPAÑA, wants to continue with its work of defense of the greenhouse and make the jump to the European market to continue promoting and putting in value this system of culture, changing the negative image and the erroneous beliefs that have been settled in the minds of European consumers about winter products.
In 2017, the Interprofessional launched the 'Greenhouse Crops' campaign and in 2018 it will continue to dismantle the false clichés that exist about greenhouse crops. In 2019, HORTIESPAÑA wants to transfer to the European market a new image of intensive agriculture under solar greenhouse, based on the concepts of sustainability and future, since the EU is the main destination of fruits and vegetables under cover of Spain, with the 97 % of your exports. For this reason, HORTIESPAÑA is already working on the presentation of a European Program within the framework of European Union aid for Information Actions and Promotion of Agricultural Products in the Internal Market and Third Countries, under the provisions of the Regulation EU 1144/12014, whose call is scheduled to be published by the end of January 2018.
To carry out this Promotion and Information Program with a European scope, the Interprofessional wishes to pre-select agencies that execute said Program. To this end, HORTIESPAÑA has just started a preselection process, calling for a contest to those agencies with experience in the promotion of agri-food products and in the execution of European projects that wish to participate.
The agencies wishing to enter the competition should contact us by email at info@hortiespana.eu, before January 24, 2018 at 3:00 p.m., following the rules of this call available on the Interprofessional website: www. hortiespana.eu
About HORTIESPAÑA
HORTIESPAÑA is the Spanish Interprofessional Organization of Fruits and Vegetables. Its objective is to bring together the whole horticultural sector under Spanish greenhouse and become the reference partner before the consumer, the institutions and the EU itself for the defense of the sector, highlighting its strengths and for research and investment in innovation for the sector.
Data of interest:
• HORTIESPAÑA is formed by 8 associations that comprise a total of 277 horticultural companies.
• The organizations that make up the Spanish Interprofessional market more than 3.162.754 tons of fruits and vegetables in greenhouse
• The economic value of its commercialization amounts to 3,257 million euros.
• At this moment, HORTIESPAÑA brings together 42,601 hectares of production, 19,268 farmers and 112,162 direct jobs, with a representativeness of 72% over all of Spain.
• At the moment, the horticultural products that are under the protection of HORTIESPAÑA are: tomato, pepper, cucumber, zucchini, eggplant, melon and watermelon, all produced under greenhouse.
https://ecomercioagrario.com/wp-content/uploads/2018/01/180110_programa-europeo_hortiespana-1.jpg
343
490
Redacción ECA
https://ecomercioagrario.com/wp-content/uploads/2022/01/banner-eca-ing.jpg
Redacción ECA
2018-01-09 18:30:56
2018-01-10 18:56:03
HORTIESPAÑA prepares a program to promote greenhouse fruit and vegetable production in Europe