The year 2021 began with the appointment of Konstantin Kretschun as the new director of the Division of Agricultural Solutions of BASF Spain. At a time as hectic as the one we are living in, Kretschun singles out agricultura as the most valuable work on earth, even more today than before.
Por Marga López, periodista agroalimentaria (@MargaLopez77). Entrevista en exclusiva para eComercio Agrario.
Konstantin Kretschun, takes office at a really difficult time, with many uncertainties in the economic, social and health fields. What does this new position mean for you from a personal point of view?
I need to say that it is a completely new experience. Usually in the first months of a new position, you spend most of your time with meeting and getting to know people. Colleagues and people outside the organization, like for example our customers, partners and other stakeholders of our industry. With the pandemic this cannot happen physically/face-to-face to the same extent, so I am forced to use intensively videoconferencing. And this works well, I need to say, even though it is easier to initiate new business relationships when meeting face-to-face. From a private point of view, my family and myself, we are very much looking forward when the pandemic is over to fully embracing the beauty of Spain with its rich culture, its breathtaking landscapes and its unbeatable gastronomy.
The agricultural sector has demonstrated its essential character in this moment. Do you think that today society values more the role and work of our farmers?
One of the positive effects of the pandemic is indeed that farming has received much more attention from society. I don't believe that society had not valued farmers and their work before the pandemic, it simply took farming, farmer's everyday work and the availability of affordable food more or less for granted. If you have a supermarket just around the corner with always full shelves, you stop thinking about where the food comes from. And with the pandemic, this phenomenon has been shaken. We all have been reminded that the food we have on our table needs to be produced on the field and that somebody, namely hard-working farmers, need to produce it with his own hands – no matter if the pandemic is there or not. So, I am convinced that the role of farmers has gained more importance with the pandemic. Actually, we at BASF has been saying for years that farming is the biggest job on earth, but now the biggest job on earth is getting bigger.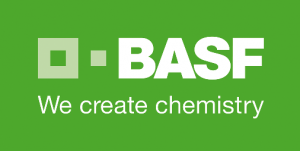 At a global level, the agricultural sector faces two priorities challanges, digitization and the path to greener agriculture. How does BASF work in this line?
There is an increasing demand from farmers, regulators and consumers worldwide for BASF to contribute value to society – financially, socially and environmentally. With our innovation-driven strategy in agriculture, we are taking on this challenge by focusing on our customers' and society's needs. We believe in finding the right balance for success – for farmers, for agriculture and for future generations. Therefore, our business strategy has four pillars: SUSTAINABILITY, DIGITAL, but also INNOVATION and CUSTOMER EXPERIENCE.
Referring to Sustainability, we are committed to invest significant resources and to change our approach to support farmers to reach one clear goal: to produce better and higher yields with less inputs, in order to make agriculture more sustainable. Therefore, BASF is actively steering its offer for farmers and the agricultural industry towards sustainable solutions by integrating sustainability into all business and portfolio decisions. Sustainability criteria are firmly embedded in our entire R&D process to identify and further develop those active ingredients that benefit both farmers and the environment.
Speaking about Digital, BASF generates already today new revenue streams from digital solutions in agriculture. Based on our pioneering digital expertise in agriculture, as well as a strong commitment to partnerships, we provide digital solutions that add value to the way farmers use BASF products, the way they manage their farms, as well as the way they access and buy products or services. In addition, BASF applies precision technologies and digitalization to seize future innovation opportunities in agriculture. This includes new, outcome-based business models like xarvio Healthy Fields.
What are the objectives that you set as a new director?
Well, we have strong strategy and a very experienced team in place and, most important, we have had a successful business for the past years. That shows me that farmers value our products and our services very much. So, my direction going forward is to build on that strong fundament. And that starts with putting the farmer and his business at the center of everything we do. We support farmers in maximizing yields, mitigating weather-related risks and disease pressure, as well as helping them to fulfill societal requirements.
We do that by providing new sustainable innovations to the market – both seeds and crop protection. Revysol – a new fungicide, which we will introduce to the Spanish market next year, has a very favorable regulatory profile. Furthermore, we are committed to expand our range of biological products. Serifel is a great success in Spain already and we are preparing to introduce Velifer – a biological insecticide – to the Spanish market.
Plus, we also incorporate more digital solutions into our market offer in Spain: This year we launch BASF Agrigenio Vite for grapes farmers and we are in pilot phase of xarvio Field Manager for cereals farmers. We want to demonstrate that digital services create additional value for farmers and are accessible for every single grower in Spain – independently if he/she has 1 or 100 hectares.
This is very exciting. And this is BASF: we are committed to push boundaries for innovation that help farmers to become more sustainable – environmentally and financially.
Do you think that the agricultural sector in Spain has worked efficiently on its sustainability, making the steps taken visible?
I think that the understanding and the implication of sustainability in agriculture has changed fundamentally in the last years. The key driver here is politics, both on national and European level. We all have been currently experiencing the political debate on The Green Deal and the Farm to Fork strategy, which will have a major impact on the agricultural industry. However, the exact details are still in the process of being defined. And this process requires a constant dialogue between authorities, the industry and, of course, farmers: at the end of the day they are those who need to fulfill the newly established requirements while being able to make a living. We at BASF, as part of the industry Association AEPLA, as well as Crop Life Europe, are committed to achieve a more sustainable agriculture. We are focused on accelerating new technologies, enhancing farmer practices and using innovation to produce better with less resources. And this will have a huge effect on agriculture in Spain as well. With all these ongoing changes, we need to ensure that Spain keeps its international competitiveness as one of the major agricultural suppliers of Europe and the world.
Do you design something else?
In the current world of turbulence, I am very proud to be part of the agricultural ecosystem contributing my part to ensure that people have affordable and healthy food on their tables. I think we all can be very proud of that. Let's never forget that.
https://ecomercioagrario.com/wp-content/uploads/2021/02/konstantin-extra-e1613376629598-1.jpg
475
1000
Redaccion2 ECA
https://ecomercioagrario.com/wp-content/uploads/2020/05/ecaesp.jpg
Redaccion2 ECA
2021-02-23 11:14:33
2021-02-23 11:19:46
"At BASF we want to help farmers to be more sustainable, environmentally and financially"