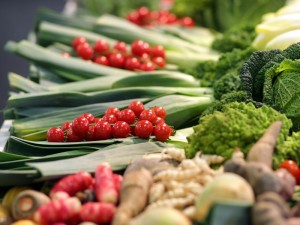 The Alliance for Sustainable Agriculture – WINGS – celebrates the results of the 2016 EFSA Report on phytosanitary residues in food, which demonstrate once again the quality of the food we consume and the commitment of the agricultural sector to food security.
As in previous years, the report confirms the high level of compliance with the stringent European food safety standards. The recently published report contains data on more than 84,000 samples taken in the countries of the EU, Norway and Iceland and the results indicate that 96.2% of the samples analyzed were within the Maximum Residue Limits (MRLs) and 50.7% of which, free of any quantifiable waste.
As in previous years, also, the degree of compliance has been higher on the part of European producers, with 97.6% of samples below the MRLs. In the case of Spain, the results are in line with the other countries analyzed, since of the 2,300 samples taken, 96.8% were within the MRLs.
The conclusions of the report, are a demonstration of the strict controls to which the food is subjected in the EU and that these suppose a total guarantee for the security and the human health. In this sense, the Maximum Residue Limits are an index that indicates the correct use of the phytosanitary products, that is to say, their application respecting the instructions that appear in the labeling of the products, as they were approved and authorized. The report demonstrates, in turn, that the good practices observed by our farmers in the management, application and management of phytosanitary products are the best guarantee of safety.
ALAS presented a few weeks ago a decalogue of realities and challenges of the Spanish agrarian panorama, which included guaranteeing the food security of agricultural production, and in this sense affirmed that the EU has one of the highest food safety standards in the world, thanks to the solid body of legislation in force, both at European level and in the Member States, which allows consumers to have safe food and provide high levels of well-being to citizens.
YOU MAY ALSO LIKE:

http://ecomercioagrario.com/wp-content/uploads/2018/08/alimentos.jpg
225
300
Redacción ECA
http://ecomercioagrario.com/wp-content/uploads/2015/09/logo1.png
Redacción ECA
2018-08-13 14:10:27
2018-08-23 14:14:38
Food produced in Europe continues to be the safest