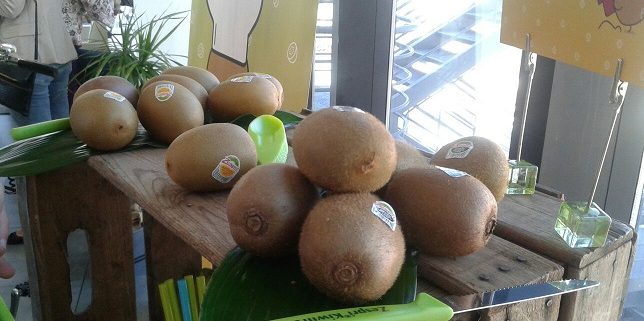 Zespri®, the world leader in kiwifruit marketing in New Zealand, has unveiled Spanish consumer vitality indices by different age segments, following the presentation of the results of the "I Study on Vitality in Spain". The purpose of this initiative has been to deepen the meaning of the concept of "vitality" and the mechanisms that support it, as well as to measure for the first time the index of vitality of the Spaniards and its relation with personal and social attitudes, as well as their habits of health and food.
The report has had the collaboration of experts in the field of psychology, interpersonal communication and nutrition, who have established a consensual definition of "Vitality" and have identified the 5 pillars that comprise it: positive attitude, adaptability and resilience, motivation and curiosity, sociability and empathy, and healthy lifestyle habits.
Only 1 in 2 Spaniards has a high vitality index
According to experts who have collaborated in the "I Study on Vitality in Spain" developed by Zespri®, "Vitality is a state of energy that helps us to relate positively to ourselves and our environment, mobilizes us to get our challenges and allows us to lead a full life. "
Taking into account the results obtained, Spaniards should improve their daily habits to achieve an optimal vitality index that, according to experts, should be higher than 7.4 on a scale of 1 to 10.
It is noteworthy that those over 65 are the group that has a higher level of vitality, with a difference of 20 percentage points compared to young people between 16 and 34 years
The work situation also affects vitality. The study showed a significantly lower vitality in the unemployed (Vitality Index = 6.8), while those active in the workforce who also have more than 6 dependents were the most vital (Vitality Index = 7,9)
Featured Results
Since Zespri® has been asked the Spaniards about different behaviors that influence their Vitality and the results have been surprising. An important pillar of vitality is our flexibility in the face of change and the ability to overcome adversity. In this respect, those with a greater capacity for adaptation are the seniors (67%), which are 20% higher than the youngest (47%).
It is also noteworthy that only 5 out of 10 Spaniards have a high capacity of self-motivation to maintain a positive attitude throughout the day, and here are also those over 65 who stand out over the rest of age groups.
A positive factor is that 60% of the respondents have claimed to follow a varied diet that includes fruits and vegetables and 52% consider that their physical condition is optimal to perform their daily activity
6 out of 10 participants in the study say that they enjoy and enjoy their free time but only 37% feel rested when they wake up in the morning.
Segmenting the results by sex, men feel more fulfilled with their daily obligations (52%) compared to 47% of women. On the contrary, women participate more in meetings with family and friends (59% vs. 52%) and they are the ones that daily carry a more varied diet, which also incorporates fruits and vegetables (63% vs. 56%).
We are what we eat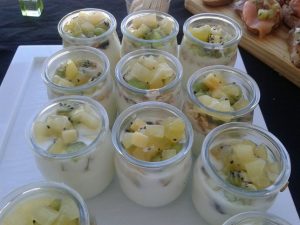 Food is an essential source of vitality. For the majority of Spaniards, the types of foods that have the most vitality are the natural ones and the rich ones in vitamins with 28% and 27% respectively, well ahead of other options such as fresh and sweet (15%), tasty (13%) or low calorie (2%). Natural foods are especially valued by the population group over 50 years.
With regard to specific foods that provide vitality, men and women of all age groups participating in the study have agreed that fruits and vegetables rich in vitamin C, such as kiwi or broccoli, are the most vital contribution
For women, chocolate is the second option while for those over 65, the food that gives them the most vitality behind fruits and vegetables rich in vitamin C are nuts.
In the "Report on Vitality in Spain" of Zespri® has analyzed who is the main source of vitality of the Spanish and the result is less striking: ourselves. This has been confirmed by 45% of the respondents, well above other alternatives such as children, partners, friends, parents or co-workers.
When the results are disaggregated by sex, both coincide in being their main source of vitality, although the second option varies. In this case, women are the children (28% vs. 21% of men), while for men, the second source of vitality is the couple (25% versus 17% of women).
The vitality of people is not kept constant throughout the day. Vitality decreases as the day progresses, with a steep drop at noon, where only 9% feel at its peak of vitality. It is noteworthy that 36% of women feel more vital first thing in the morning while for men, their most vital moment is mid-morning (37%).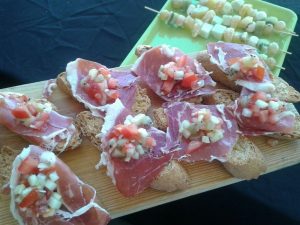 Main conclusions
1. 50% of Spaniards have a medium-high vitality index (higher than 7.4) but the other 50% can significantly improve it
2. Those over 65 are the age group with the highest vitality index (7,8)
3. Professionals who work for others and who have more dependents have more vitality than others.
4. Only 37% of Spaniards feel rested when they wake up in the morning.
5. 62% of Spaniards take advantage and enjoy their free time.
6. Men feel more fulfilled with their daily obligations than women
7. Women participate more than men in family gatherings and with friends
8. The ability to adapt to changes increases with age
9. Seniors have a significantly higher self-motivation than young people, and this allows them to maintain a positive attitude throughout the day
10. Men report a better physical condition than women, who tend to feel more fatigued or tired
11. The person who is the main source of vitality for a vast majority is oneself. Children for women and the couple for men, are the other great engine of their vitality.
12. The time of day when we have the most vitality is in the morning and decreasing as the night approaches.
13. 60% of Spaniards consider that their food is varied and includes fruits and vegetables in it. Women and those over 50, are eating healthier than men and younger people.
14. Natural, fresh and vitamin-rich foods provide the most vitality for 70% of respondents
15. Fruits and vegetables rich in vitamin C, like kiwi, are the foods that give us more vitality. Chocolate in women and nuts in older people are also considered as sources of vitality, although to a lesser extent than the former.
As a result of this study, Zespri® has developed the Vitality Test
Thus, through the website www.turecetadevitalidad.es, you will be able to know quickly and easily our Vitality Index as a first step to introduce small changes in the day to day and achieve optimum Vitality.
10 tips for a vitality 10
1. In any situation, look for what, for what and act
2. Pay attention to what makes you feel good
3. Accept adversities and focus on what you control
4. Seek to realize yourself in what motivates you, beyond your obligations
5. Set priorities to make better use of your free time
6. Do not isolate yourself and look for groups with whom to share common hobbies
7. Train your social skills and your empathy
8. Respect your minimum hours of sleep
9. Move and take foods rich in vitamins and minerals
10. Keep fruit and vegetables at hand, because they are the basis of healthy eating.
About Zespri®
Zespri® International Limited is the company that markets Zespri® kiwis in 60 countries around the world. In Europe it is present through Zespri® International Europe N.V., based in Antwerp (Belgium) and has offices throughout the European continent (France, Germany, Italy, Spain, Sweden and United Kingdom). These offices keep the company in touch with the tastes and trends of consumers in different European markets.
Source: Zespri®

http://ecomercioagrario.com/wp-content/uploads/2017/10/171013_Presentación-Zespri.jpg
483
644
Redacción ECA
http://ecomercioagrario.com/wp-content/uploads/2015/09/logo1.png
Redacción ECA
2017-10-14 08:48:27
2017-10-14 08:48:27
Zespri® unveils vitality indexes for Spanish consumers