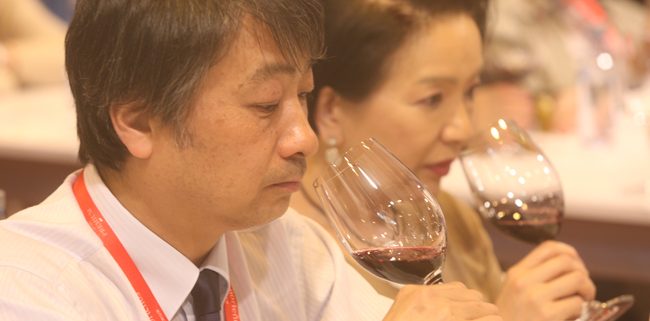 The affluence of professional visitors in this latest edition of the Salón de Gourmets has been 95,346, more than 15.42% compared to 2016. With four pavilions, 1,630 exhibitors, 40,000 products, and 1,300 novelties, the 2017 can be considered as the best edition in the history of this Fair.
An edition in which the exhibitors have carried out 955 activities, whose last stage closes with the 23rd Championship of Spain of Sommeliers / Tierra de Sabor one of the main activities of the SG. Of the more than 50 participants, only three have reached the final: Joan Andoni Rementería, Rementxe Muxika (Vizcaya), Daniel Martínez Felguera of El Celler de Can Roca (Girona) and Manuel Jiménez Vida, La Vida (Aragón), this one, the last winner.
Likewise, the decision of the Jury in the 6th Salón de Gourmets Awards has been known, becoming the Low Temperature Egg of the Galician firm Granja Campomayor in the most innovative product, the original # 2 Chocolocuras trufas of the Donostiarra Chocolocuras, in the best presentation and the shellfish cod D & Mar of the Alicante Gourmet Delicatessen del Mar, in the winning product in the category of versatility.
The prizes have also been awarded to the winners of the 8th GourmetQuesos / Integra2, Championship of the Best Cheeses of Spain 2017, becoming Canarian cheese, Maxorata cured DOP Majorero, elaborated by Grupo Ganaderos Fuerteventura in the absolute winner. A contest to which more than 600 samples have been presented and in which the best cheeses of Spain have been selected in 15 categories.
The 31st Salón de Gourmets is unveiled with an unprecedented success and by placing all the professionals of the agri-food sector, catering, gastronomy and hospitality, to its next edition, which will take place from 7th to 10th May 2018.
Source: Salón de Gourmets
YOU MIGHT ALSO LIKE:

http://ecomercioagrario.com/wp-content/uploads/2017/05/170501_clausura-Salón-de-Gourmets.jpg
350
650
Redacción ECA
http://ecomercioagrario.com/wp-content/uploads/2015/09/logo1.png
Redacción ECA
2017-05-01 12:28:52
2017-05-01 12:28:52
Salon de Gourmets closes its last edition with more than 15% in affluence of professionals