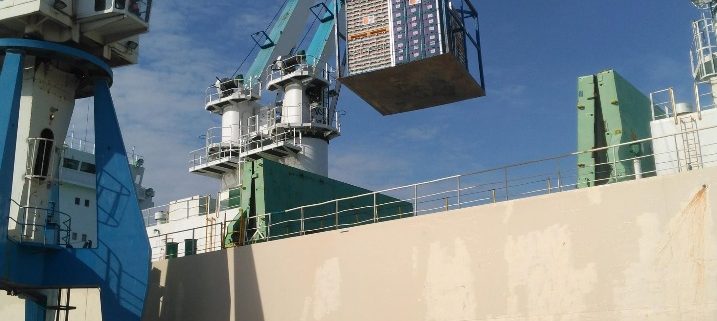 The current export citrus campaign to US of PortCastelló recently initiated and which will last until January, will take place chartering a total of nine ships, which could be extended depending on demand. The first ship has sailed with approximately 1,900 tons on board.
More than 80% of fruit which Valencia exports this season leaves PortCastelló. Of that total, 56% corresponds to the Castellon province
The high percentage of citrus exports to US Castellon, confirms "the important weight of this sector in the provincial economy," in the words of deputy of the Government in Castellón, David Barelles, who visited on Oct. 24th, next to President of the Port Authority, Francisco Toledo, FRICASA facilities, where the storage process, cooling, inspection and control of shipments of citrus destined for the US market is made.
Barelles has highlighted the important effort and work of exporters despite the conditions imposed by the US, "maintaining a year, open to the outside in an increasingly globalized world and highly competitive market."
The Government of Spain, said the deputy representative, participates in the export season through the Unit of the Department of Agriculture and Fisheries of Castellón, and the necessary inspections by the inspection service SOIVRE of the territorial directorate of Foreign Trade.
To Barelles, despite forecasts this year are very good, "predict the outcome of this campaign would venture, as this sector depends on conditions such as the weather, which can directly affect both the production and the sizes".
https://ecomercioagrario.com/wp-content/uploads/2016/10/161026_campaña-PortCastelló1.jpg
538
717
Redacción ECA
https://ecomercioagrario.com/wp-content/uploads/2020/05/ecaesp.jpg
Redacción ECA
2016-10-26 09:26:28
2016-10-28 09:36:09
The export citrus campaign to US of PortCastelló starts with 1,900t