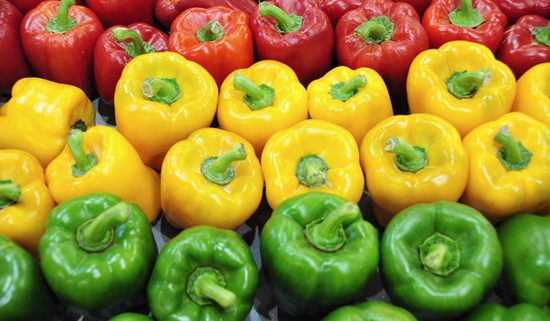 After an intense negotiation process between Spain and the United States, this country has recently authorized the reopening of Spanish peppers market. A measure in which the confidence that Spain has been generating in the technical field of the management and certification of its vegetable exports has played a decisive role. From this official authorization, the Spanish exports of peppers can be carried out immediately in the current season.
The official communication to the Ministry of Agriculture and Fisheries, Food and Environment (MAPAMA), through which the US Department of Agriculture (USDA) authorizes the importation of peppers from Spain has already been published on the Service's website US Animal and Plant Health Inspection (APHIS-USDA).
The publication of this standard closes an intense negotiation process between both Administrations, which began in December 2015, after the interruption of exports of peppers at that date for phytosanitary reasons.
Following this market closure, technicians from the Ministry and the Regional Government of Andalusia immediately visited the affected greenhouses and proceeded to review compliance with the required conditions and the export protocol, in collaboration with the producer and exporter sector, to collect all the information required by the US Inspection Service.
The exchange of technical information between the Ministry and APHIS culminated, in the middle of last November, with a visit by a delegation of technicians from the US Inspection Service, which showed the solidity and seriousness of the control system and Phytosanitary certification in Spain, as APHIS sources have indicated.
The IT application of the Ministry for Import and Export Management (CEXVEG) has been an element especially valued by the US Inspection Service during the visit as a key control and management element that gives confidence in the System of control and phytosanitary certification of Spain.
The negotiations between both countries have shown the seriousness of the Spanish system of management and certification of exports and their ability to solve incidents in order to continue offering the required phytosanitary guarantee
Immediate opening of exports
The previous organization of the export campaign by the Ministry, along with the efforts and collaboration of Autonomous Community and sector, has made that, after the official authorization, exports are possible immediately in the current campaign.
Although the authorized export period comprises from December 1 to April 30, the month of December and part of January is the period of greatest interest to the export sector
The importance of exports of peppers from Spain in the US is qualitative, since it is a strategic market and with high demands, which has maintained a stable situation for years with an average export of around 3000 tonnes.
Source: MAPAMA
https://ecomercioagrario.com/wp-content/uploads/2016/12/161207_pimiento.jpg
365
550
Redacción ECA
https://ecomercioagrario.com/wp-content/uploads/2020/05/ecaesp.jpg
Redacción ECA
2016-12-07 08:24:32
2016-12-07 08:24:32
The American market opens again to Spanish peppers