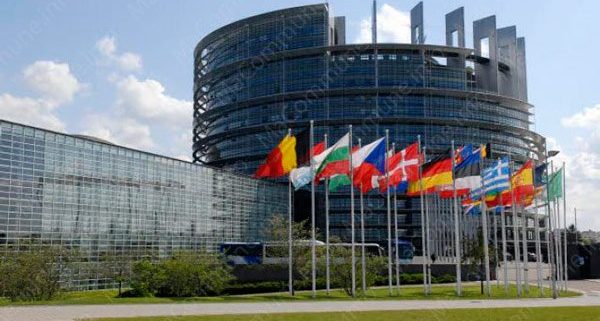 The Plenary of the European Parliament today ratified in Strasbourg with 428 votes in favor, 170 against and 18 abstentions, the Report approved by the Committee on Agriculture and Rural Development on unfair commercial practices on 2 October.
This step now begins negotiations in the Trilogue between the European Commission, the European Parliament and the Council to achieve a common text whose agreement is expected to be reached before the end of the current term.
The report, whose speaker was the Italian MEP Paolo Castro, substantially improves the proposal of the European Commission in various areas. Thus, it has been included in the list of unfair commercial practices to pursue the concept of "sales at a loss", necessary to achieve a more effective regulation. It also broadens the scope of application to all operators regardless of their size, and clarifies that the relations between cooperatives and producer organizations and their members are out of the payment period, if its bylaws establish a liquidation procedure for its members , among other issues.
The ratification of the Plenary of the European Parliament responds to the request of all the organizations of farmers, cooperatives and industries of the EU (COPA-COGECA, FoodDrink Europe); European consumers, and numerous organizations and NGOs. In addition, the Spanish organizations ASAJA, COAG, UPA, Cooperativas Agro-alimentarias de España, FIAB and Promarca sent letters last week to all Spanish MEPs to support the agreement of the Agriculture Committee.
The European Council adopted its position on 3 October proposing minimal changes in the proposal of the European Commission. The Member States did not reach an agreement on the extension of the scope of action to all operators, nor the inclusion of the sale of losses as an unfair commercial practice, something that Parliament proposes. In addition, it included a too long transition period, 30 months to apply the Directive against the proposal of the European Commission proposes 12 months. Both institutions do agree that the Directive respects the national laws of the Member States against unfair commercial practices, such as Spanish Law 12/2013, which is more complete and ambitious than the proposed directive.
Cooperativas Agro-alimentarias de España thanks the work of the MEPs who have ratified this report and, in particular, Paolo De Castro, because it is an important advance to achieve a fairer food chain in Europe. We hope that the Council and the European Commission accept the proposals of the European Parliament, such as extending the scope of action to all operators and selling at a loss, so that this Directive has a visible effect on the European food chain and a agreement before the close of the current legislature.
YOU MAY ALSO LIKE:

http://ecomercioagrario.com/wp-content/uploads/2018/10/parla.jpg
411
600
Redacción ECA
http://ecomercioagrario.com/wp-content/uploads/2015/09/logo1.png
Redacción ECA
2018-10-28 10:34:24
2018-11-07 21:39:09
The European Parliament plenary takes a crucial step towards a fairer food chain in the EU