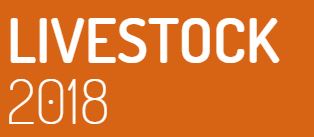 Recinto de Gran Vía de Fira de Barcelona
Avinguda de la Reina Maria Cristina, s/n, 08004 Barcelona
Organized By
Fira de Barcelona
The technology applied in livestock farms is the focus of the Livestock Forum 2018. The first edition of this show, which will take place from May 8th to 11th at the Fira de Barcelona Gran Vía venue, will emphasize innovation for the improvement of the health and animal welfare. Thus, in Livestock Forum will be announced the latest technical advances that can be applied on farms to improve animal health and welfare with the aim of increasing the level of quality of livestock production and thus ensure the supply of protein of origin animal.
The new Fira de Barcelona fair devoted to animal health will also host a conference in which, with the collaboration of the Agri-Food Research and Technology Institute (IRTA) of the Department of Agriculture of the Generalitat of Catalonia, the most efficient way of prevent, control and eradicate diseases with less use of antibiotics, as well as various technical sessions organized by important sectoral associations such as, for example, the Professional Poultry Workshop of the Royal Poultry School.
Organized by Fira de Barcelona, ​​Livestock Forum 2018 will have an exhibition area of ​​more than 2,000 square meters and more than 50 exhibitors
The director of Livestock Forum, Manel Rubio, explains that "after the days of 2016 and 2017, in 2018 we have a room that has the support of the Ministry of Agriculture, Food and Environment and the European Commission as well as the most representative of the porcine or beef sectors such as the Interprofessional Agroalimentaria of Porcino de Capa Blanca (Interporc) or the Spanish Association of Producers of Beef Cattle (Asoprovac), among others, to a first edition that aims to show how innovation applied to Livestock farms are essential for better animal production. "
Promoting the application of new technologies in the management of farms, which has led to the so-called precision breeding, is one of the main objectives of the show so it will have an area that will recreate a digitized farm, in the one that can be carried out a more exhaustive control of the animals and their state of well-being and health.
In this area, Livestock Forum will insist on the need for the application of the 'One health' concept, a global strategy that includes human health, animal health and the environment in which official and professional bodies of the sectors involved with the objective of producing healthy and safe foods of animal origin intended for human consumption.
The first edition of Livestock Forum will be held simultaneously with Hispack, the packing room, and with Food Tech Barcelona, ​​the technology room for food and will occupy the intersection of pavilions 4 and 5 of the Fira de Gran Via venue Barcelona
http://ecomercioagrario.com/wp-content/uploads/2018/02/180221_livestock-forum.jpg
137
314
Redacción ECA
http://ecomercioagrario.com/wp-content/uploads/2015/09/logo1.png
Redacción ECA
2018-02-21 17:25:38
2018-02-21 17:25:38
Livestock Forum 2018