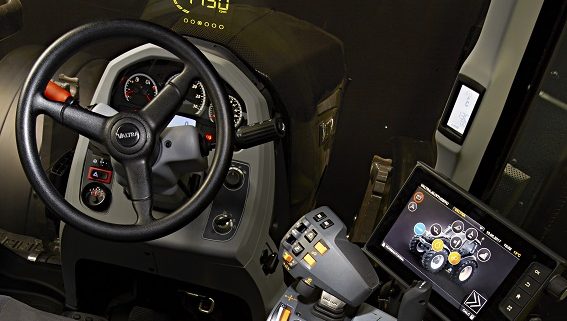 In its continuous effort to improve user experience and safety, Valtra, the multinational brand of AGCO, has developed the revolutionary SmartGlass windshield, with a transparent display for agricultural tractors. An innovation that will be announced at Agritechnica 2017.
The rugged and promising display technology, laminated inside the front glass provides an excellent solution to improve the user experience while driving the tractor even in the most demanding conditions
"The tractor driver has to pay attention to many things while driving the tractor. You need to observe your surroundings, look and control the implement, check the results and take into account the state of the machine. Valtra's SmartGlass with a transparent display shows important information in an optimal location that improves safety and ergonomics", says Brandon Montgomery, product design director at Valtra.
The display can be used to display different types of information depending on the work in progress, such as the speed of the engine and the tractor, the temperature of the engine, information on the position of the front loader, height of the implement, fuel level, plus much more information about the tractor apart from the information on your mobile phone.
In the future the display will incorporate more advanced functions, particularly to improve safety during operations / work on tractors such as:
– Advance notice for the road
– Notice to people when they are close to the tractor during work maneuvers
– Obstacle warning in situations of reduced visibility
– Warning for driving situations with a steep slope
– Other functions connected with Agco Fuse technologies (Self Guided).
The Valtra SmartGlass will be available in both the N and T series models and the Unlimited options. The functionality of the tractor data is expected to be available in 12 months. Other more advanced functions will be available in the very near future.
About Valtra
Valtra Inc. develops, manufactures, markets and services Valtra tractors that are individualized for each of the ways in which their customers work. Recognized for their versatility and reliability, Valtra tractors are developed to obtain the best performance in the most demanding working conditions and on the most extreme terrains. Valtra is a global brand of AGCO, being the leading brand in the manufacture of tractors in the Nordic countries and one of the most popular in Latin America.
Source: AGCO Group
YOU MIGHT ALSO LIKE: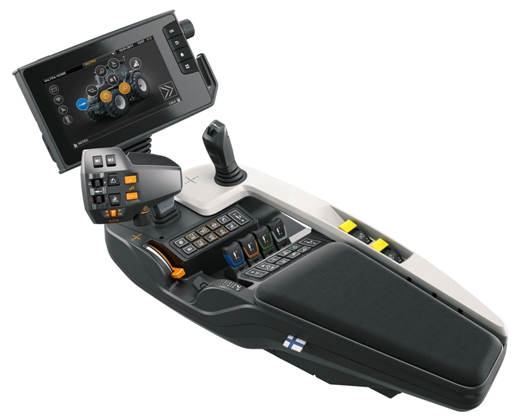 https://ecomercioagrario.com/wp-content/uploads/2017/11/171106_Valtra_Agritechnica.jpg
443
567
Redacción ECA
https://ecomercioagrario.com/wp-content/uploads/2020/05/ecaesp.jpg
Redacción ECA
2017-11-06 08:04:43
2017-11-06 08:04:43
Valtra brings to Agritechncia its SmartGlass windshield, with transparent display for agricultural tractors