The Union of Small Farmers and Ranchers (UPA) has accused the Ministry of Finance and Public Service of proposing a tax on sugar with a desire to collect and without "minimally analyze" the impact that this tax will on the economy of the primary sector. For that reason, it has asked the Minister of Agriculture, Isabel García Tejerina, to "act with forcefulness" and intercede to defend the interests of the 6,000 beet Spanish  producers of this "direct attack" by Minister Montoro.
The Union of Small Farmers (UPA) has denounced the situation of "anguish" that is going through about 6,000 beet Spanish producers, due to the decision, announced by the Minister of Finance and Public Function, Cristóbal Montoro, of establishing a Tax on carbonated and sugary drinks. Since the raw material to produce this type of drinks is provided by beet producers with their activity, from this sector this tax is considered a "direct attack" against their interests. This proposal of tax by Montoro is considered by the Spanish beet sector "only a first step", andit  wonders what will be "the following aggression" to the sugar.
UPA has cried for the support of the Minister Isabel García Tejerina so that "it does not amilane before Montoro and fulfills her work that is to defend the beet sector against this assault"
"The excuse of Montoro is to promote a balanced diet, when in reality is only thinking about collecting money", have criticized from this organization. "He intends to achieve it as it likes the government, imposing and prohibiting," when what must do the Administration is to educate and raise awareness about responsible consumption of this product that, ultimately, our body needs", have pointed from UPA.
UPA has warned of the brutal impact that the Montoro tax – which, according to calculations of the minister himself would mean an annual revenue of 200 million euros per year – would have on a sector in which some 6,000 farmers work with 32,000 hectares of sugar beet, whose transformation takes place in five processing plants that employ 1,300 people and produce a total of 500,000 tons per year of sugar.
The Autonomous Community most affected by this tax would be Castilla y León, where 4,000 sugar beet growers are cultivating 22,500 hectares
In addition, in this Community, of which is precisely origin Tejerina, are installed four of the five processing plants.
All these numbers, affected by the whole sector (producers and industry), as well as by the Junta de Castilla y León through its Ministry of Agriculture and Livestock, are summarized in 9,000 indirect jobs throughout Spain, 70% of them in Castilla y León.
UPA recalls that the proposal for the Treasury comes when the sector is going through a time of "special vulnerability", since on October 1st the EU quota system for beet is dismantled
Source: UPA
YOU MIGHT ALSO LIKE: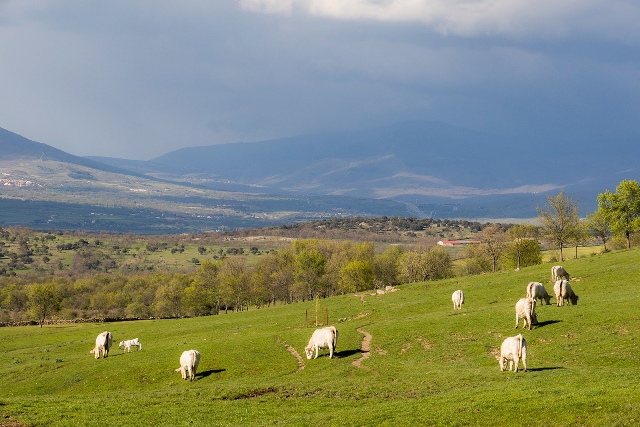 https://ecomercioagrario.com/wp-content/uploads/2017/03/170301_remolacha_UPA.jpg
279
766
Redacción ECA
https://ecomercioagrario.com/wp-content/uploads/2020/05/ecaesp.jpg
Redacción ECA
2017-03-01 11:33:46
2017-03-02 11:15:07
UPA asks Tejerina to defend the beet producers of Montoro's tax collection