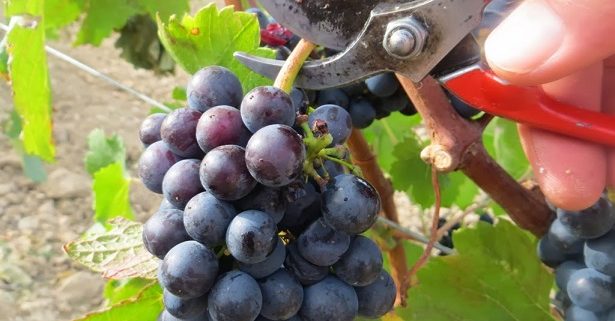 Cooperativas Agro-alimentarias de España estimates that wine production could be between 42-43 million hectoliters, a figure still provisional, as highlighted by the president of the sector Angel Villafranca, because the harvest is not as advanced as last year since the weather always uncertain, could affect the development of the vineyard in the coming weeks.
Villafranca stressed that both in Spain and the European Union production will be normal, the 2018 harvest will be very similar to that of 2014, 2015 and 2016, and in the southern hemisphere, the harvest has been slightly higher than last year.
The sector expects with optimism the 2018 harvest, after a very dry autumn, the abundant rains in spring helped to recover the vineyard, especially the dry one, very punished by the drought of last year and some important frost.
Regarding the health of the vineyard is generally very good due to the weather and there is good fruit sample, according to the cooperative technicians, although there are very specific areas that have been affected by frost or hail.
Regarding marketing, Villafranca has indicated that stocks are lower than last season, which suggests a quiet campaign.
Regarding exports are maintained despite the current lower harvest, thanks to the unquestionable quality of Spanish wines, a quality for which we must continue to bet, according to Villafranca, to achieve increase value in all links of the wine chain .
YOU MAY ALSO LIKE:

https://ecomercioagrario.com/wp-content/uploads/2017/09/170918_vendimia.jpg
461
615
Redaccion2 ECA
http://ecomercioagrario.com/wp-content/uploads/2019/09/ecaing.jpg
Redaccion2 ECA
2018-08-09 13:25:17
2018-08-09 13:25:17
The Spanish vintage will be around 42-43 million hectoliters next season