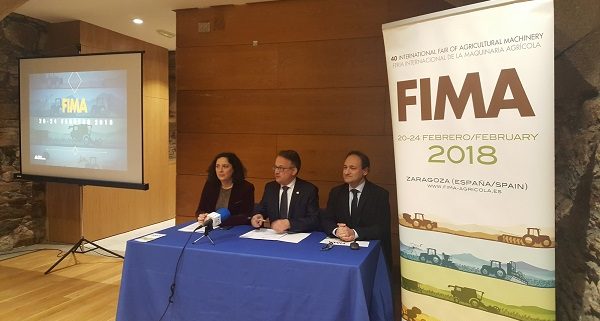 The 40th International Fair of Agricultural Machinery (FIMA), which takes place in Zaragoza from 20th to 24th February, has recently been presented in Galicia. Precisely, this is a community of strategic importance for this event, since it is one of the regions with the highest representation, with a total of 20 companies participating in this edition.
In the act of presentation of FIMA to the Galician media, the commercial director of Feria Zaragoza, Alberto López; the General Director of Livestock, Agriculture and Agri-Food Industries of the Galician Xunta, Belén do Campo, and the Vice-Rector for Coordination of the Lugo Campus of the University of Santiago de Compostela (USC) and member of the Committee of the Technical News Competition FIMA, Javier Good.
The 40th edition of the contest exceeds the figures of previous years, with 1,500 exhibiting companies in a space of 161,000 square meters
The commercial director of Feria Zaragoza has highlighted the "importance of taking care of the relationship between the fair and the Galician agri-food sector". In the opinion of López, the relevance of the agri-food sector in the community of Galicia is considerable, for this reason, Galicia is one of the regions with greater prominence in FIMA, with a total of 20 companies
For its part, the representative of the Xunta de Galicia, Belén do Campo, stressed the importance of the fair in the Spanish and European scene, and the opportunity for Galician farmers to learn "new markets and new projects related to agricultural machinery".
Docampo has indicated that last year there were 14,095 new agricultural machinery registrations in Galicia, becoming the second Spanish community, after Andalusia, with the largest number of machines
In her speech, the general director of the guild has highlighted the support of her Ministry to the rural environment and, good proof of this, is her presence and participation in the presentation of FIMA in Galicia.
Finally, the Vice Chancellor of the Galician University, Javier Bueno, who began his relationship with FIMA as a student of the Polytechnic School of Madrid, has indicated "the great opportunity for the entire Spanish agricultural sector" to go to Zaragoza to learn about the main novelties of the sector ". It also considers the appointment a "mandatory trip" for students of Agricultural Engineering of the USC, and highlights the role of university centers as a "technology transfer tool" for a sector that increasingly offers added value to farmers in their bet for innovation.
FIMA exhibits, in this way, its strength before the sector, with actions designed to promote the show in geographical points that contribute to its greater growth.
Galicia has become a first-level showcase for the aspirations of FIMA to bring together the entire international agrifood industry
Source: FIMA
YOU MIGHT ALSO LIKE: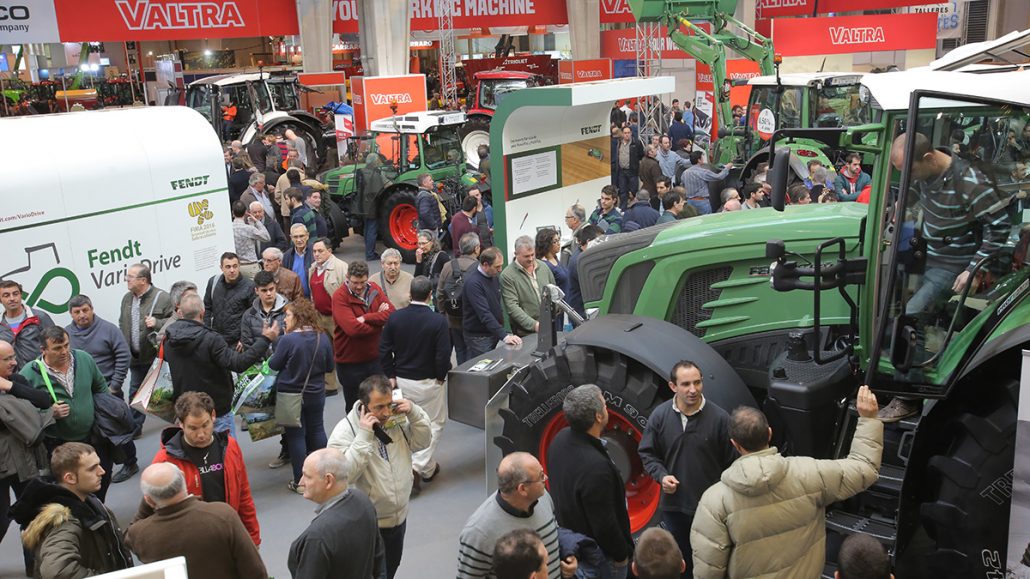 https://ecomercioagrario.com/wp-content/uploads/2018/01/180116_-presentacion-de-fima_galicia.jpg
338
600
Redacción ECA
https://ecomercioagrario.com/wp-content/uploads/2020/05/ecaesp.jpg
Redacción ECA
2018-01-19 14:30:45
2018-01-28 15:52:19
The Galician agri-food sector, of the most represented in FIMA