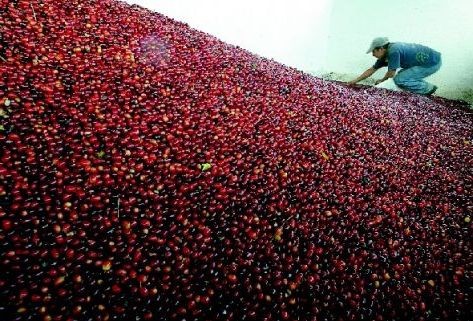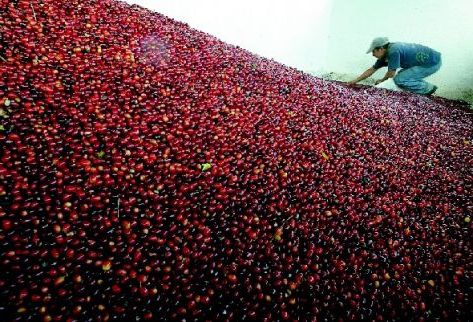 The Coffee Route is the new tourism product of the Salvadoran Tourism Corporation (CORSATUR), with attracting European tourists motivated by the experience that is offered through coffee linked to the process of blending nature activities and destinations with the cultural history. Tourism Minister Jose Napoleon Duarte Duran, has received the award, presented by the Excelencias Group in Madrid Spain, within the framework of the 36th International Tourism Fair (FITUR), which ends this January 24.

"It is valuable to El Salvador receive an award of this magnitude because it becomes a positive expression of the work we are articulating with the private sector, in this case with those entrepreneurs who work the Coffee Route, to enhance the country with differentiating seals product and service, "said the Minister of Tourism.
Jose Napoleon Duarte Duran has received recognition at the opening of Fitur, which convenes the world tourism industry to discuss the challenges of the world of travel and where supply to mark the coming seasons is marketed.
Since 2010 Excelencias Group delivered the Gourmet Award as a way to reward countries, cities, states, towns, companies and people in the food industry who have developed ideas, places, events, or any project with a seal of quality and excellence. This is the second international recognition received by the country so far this year.
This year El Salvador participates with a delegation of 16 businessmen dedicated to the category of hotel, restaurant and guided specialized services. With a stand of 120 m2 CORSATUR and entrepreneurs seeking to promote the country as a tourist destination.
The participating companies are: La Tortuga Verde, DMC Ecomayan Tour, Hotel Los Almendros de San Lorenzo, Cadisi Tours Network Tours, Nanch Tours, Guerrilla Route, Mayan Escapes, Salvadorean Tours, Holiday Inn, Tour Bus, Decameron Hotels, Akwaterra Finca San Antonio, Hotel Casa de Mama Pan Hostel Monte Verde.
"Fitur Fair is a maximum display of tourism to El Salvador offers. The direct connection between San Salvador-Madrid motivates us to encourage the flow of European tourists to the country", said the authority.
On his first day, the Minister of Tourism, held several meetings with industry professionals looking for alliances and trade agreements for enhancing to El Salvador as a tourist destination in Europe.
Also, Duarte with their counterparts in Central America have opened the island stand that gathers all the supply in the region under the slogan "Central America, so small as big."
As part of the attractive, the stand of El Salvador has a station by the Salvadoran coffee barista and World Champion in 2011, Alejandro Mendez, where attendees can enjoy the exclusive coffee from El Salvador.
El Salvador expectations are higher this year as in 2015 the income of European tourists increased 8.33 percent. The figures (preliminary) show that as of November last year the inflow was 27, 216 people from the old continent who made tourism in the country, of these 7,750 were Spaniards.
Source: Europa Press
https://ecomercioagrario.com/wp-content/uploads/2016/01/Salvador-exporta-cafe-paises_PREIMA20100315_0002_5.jpg
322
473
Redacción ECA
https://ecomercioagrario.com/wp-content/uploads/2020/05/ecaesp.jpg
Redacción ECA
2016-01-22 15:08:34
2016-01-23 15:16:32
The Coffee Route of El Salvador, award "Gourmet Excellencies" in FITUR