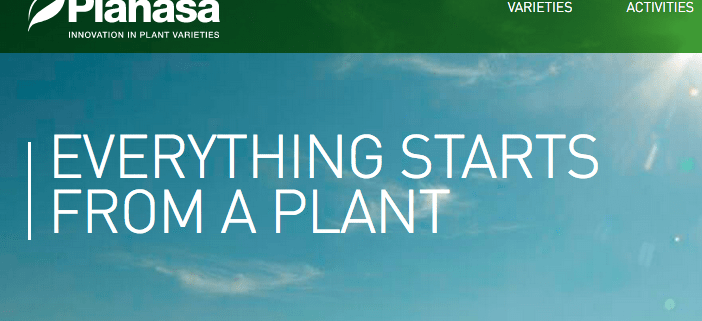 Planasa has decided to renew its corporate image and website with the aim of highlighting varietal innovation, its main activity, as the driving force behind sustainable and intelligent agriculture, based on three fundamental pillars: R&D, Nurseries and Technical Support.
Within the R&D pillar we find one of the main axes of the new line of communication: Planasa Genetics, a brand that will group the different attributes of Planasa's genetic material (earliness, yield, calibre, shelf life and quality) in different labels Earliness, Yield, Jumbo, Shelf life and Premium and that will help to position the varieties in the different markets.
The main reason for this change is to connect with all stakeholders and improve their user experience, facilitating access to information with a simple and clean design, in line with Planasa's business objectives.
Web
In addition to the new design and content in five languages (English, Spanish, French, Italian and German), the website also features personalised content by IP in each country and a new feature, the variety configurator that will allow growers and users from all over the world to choose the most suitable selections of berries, garlic and asparagus for their geographical location.
For Michael Brinkmann, CEO of the company, "this change represents a step forward in the positioning of Planasa as a world leader in the production of berries, an activity in which we have more than 40 years of experience. At the same time, it allows us to show our stakeholders that breeding is a sustainable technique as it allows, among other things, the fight against climate change, soil degradation and food waste".
Julián Rioja, Director of Marketing EMEA, explained that "the objectives of Planasa are to offer our customers high-value information and a better user experience, in line with Planasa's pillars: Research, Nurseries and Technical Support".
Planasa is a leading international company in the agri-food sector specialising in berry plant research, nurseries and fresh produce. With approximately 1,500 hectares of land, it is one of the largest nurseries in the world and the world's leading producer of fresh endive.
https://ecomercioagrario.com/wp-content/uploads/2022/05/captura-de-pantalla-2022-04-29-a-las-14-13-40.png
374
702
Redacción
https://ecomercioagrario.com/wp-content/uploads/2022/01/banner-eca-ing.jpg
Redacción
2022-05-10 07:45:16
2022-05-10 08:59:22
Planasa renovates its image and website, highlighting varietal innovation