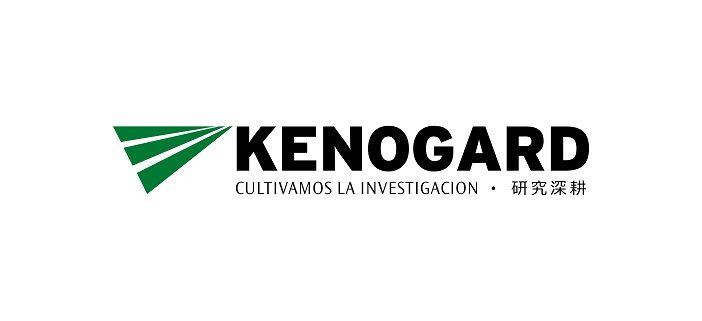 Kenogard has launched Minsk®, the star of herbicides, which acts in a lasting and effective way on mono and dicotyledonous weeds, both annual and perennial. This new systemic herbicide is especially recommended for the control of difficult weeds, among which stands out the conyza, as well as mallow, nettle, lolium or vallico and sedge among others.
Minsk® is rapidly absorbed by the leaves and translocated throughout the plant. The plant stops growth within a few hours after application. In 4-5 days it begins to observe the discoloration of the leaves, which lead to desiccation, necrosis and death within 20-25 days after the application.
Minsk® is composed of flazasulfuron 25% in the form of microgranules (WG), which thanks to its excellent formulation process, allows to obtain compact and very uniform granules, without producing powders, and which once in contact with water, form a perfect suspension. In addition, the product is accompanied by a new dispenser that allows a better adjustment of the dose to be applied, with less product handling.
General recommendations:
Apply in pre-emergency or early post-emergence of weeds
Perform 1 application per year
Treat in bands in the row of the crop
Do not wet more than 1/3 of the surface of the soil (do not exceed 0.68 kg / ha physical)
Rains after 2 hours of the application do not affect its effectiveness
For good efficiency it is necessary to have moisture in the soil.
Do not wet the green parts of crop, treating in well established crops, of more than 4 years.
Authorized uses
| | | |
| --- | --- | --- |
| Crops | Registered dosis | PS |
| Vine(wine vine and table grapes) | 0,2 kg/ha treated realBroth:  100-400 l/ha | 75 days |
| Cítrus(orange tree, mandarin tree, lemon tree) | 0,2 kg/ha treated realBroth:  200-400 l/ha | 45 days |
| Olive  | 0,2 kg/ha treated real Broth:  200-400 l/ha | 45 days |
Minsk® is authorized for use in Vine and Table grapes, Olive and Citrus. Its application is recommended between 100 and 150 g / ha treated real, making an application in bands on 30% of the land. In this way, a more durable control of the weeds is obtained than with other alternatives, reducing the pressure of the most difficult adventitious ones over time.
Minsk® is the ideal tool that provides the greatest persistence in herbicide treatments, obtaining a lasting control of Conyza and other weeds, which allows to reduce the pressure of these weeds every year, with a smaller number of herbicide treatments than with only contact products, achieving a more sustainable management of the operation.
For Kenogard, the addition of Minsk® to its portfolio is the ideal complement to other recently introduced solutions, such as Gulfstream®, a herbicide that combines two active substances with residual and post-emergency complementary action, and which can be applied alternatively to better management of perennial crops.
Source: Kenogard
https://ecomercioagrario.com/wp-content/uploads/2018/02/180215_logo-kenogard-jpg_red.jpg
497
702
Redacción ECA
https://ecomercioagrario.com/wp-content/uploads/2020/05/ecaesp.jpg
Redacción ECA
2018-02-15 12:38:06
2018-02-15 12:38:06
Minsk®, Kenogard's star herbicide, the most effective and long-lasting solution against difficult weeds