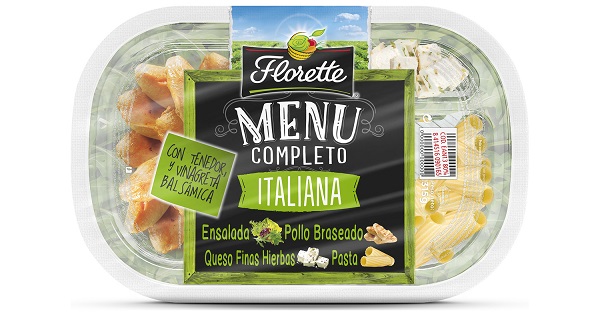 During the past year, Florette, the national leader in fresh packaged vegetables and salads, has successfully implemented an innovative internal management system, fully operational today, to improve the management of agricultural production, logistics and control generated by its business activity. In the implementation process, Florette has had the collaboration of Hispatec, a leading specialist in management software solutions for the Agro sector.
The implemented solutions focus mainly on the better control of the farms, giving their processes of great agility
The ERPagro solution, developed by Hispatec, has been adapted to the organizational needs of Florette, allowing various advances, such as the direct "confection" in the field of its bottled vegetables, or the real-time control of all Field operations. This is done using mobile technology that controls the processes on-line and from the same site where the work is done. This improves the quality of the final product, streamlines its distribution, reduces logistical costs, reduces and consumes intermediates and introduces improvements for the integral traceability from the field.
Also in the implementation of the new management solution of Florette based on ERPagro, has also been relevant the improvement of cost control of all business activities, accounting management, treasury, official reports to administrations, communication with banks or other Entities. It has also covered the procurement processes or logistics of both final or intermediate product as well as materials, returns or other key elements for the business. At all times, contemplating real-time integration of information as a key aspect of management improvement.
According to Jorge Moreno, Managing Director of Florette Agrícola, "the implemented solution allows us to exhaustively control operations throughout the chain, optimizing the various tasks through permanent analysis, as a result of the information obtained through reliable management indicators and in time, helping us to consolidate our leadership in the market thanks to innovation and technological improvement. "
Thanks to Florette as a promoter of the project and with the collaboration of Hispatec in its implementation, its management solutions for the Agro sector are consolidated as leaders in Spain
Source: Florette

YOU MIGHT ALSO LIKE:
https://ecomercioagrario.com/wp-content/uploads/2017/08/170817_Florette.jpg
316
600
Redacción ECA
https://ecomercioagrario.com/wp-content/uploads/2020/05/ecaesp.jpg
Redacción ECA
2017-08-21 08:12:13
2017-08-03 08:15:08
Florette innovates its integral management system, with the software technology Hispatec