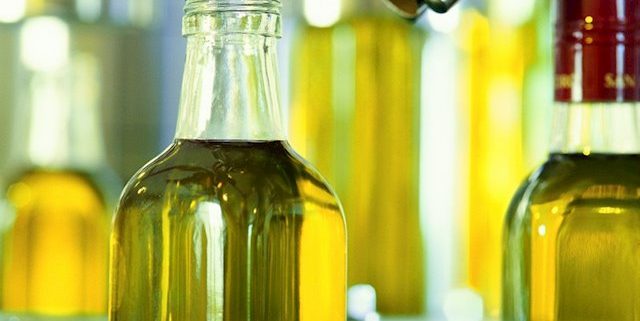 Four consecutive tenders are established that will allow storing the necessary quantities until the rebalancing of the olive oil market is achieved.
The Agricultural Market Management Committee of the European Union (EU) has today approved, in Brussels, the activation of private storage aid for olive oil.
The Management Committee is composed of representatives of the administrations of the EU Member States and chaired by the European Commission (EC). Today, it has approved the measure requested by Spain, to respond to the situation of the olive oil market.
Specifically, the Committee has voted and approved the EC implementing regulations, which open tenders for the determination of the amount of private storage aid.
In this way, the community institutions respond to the demand of the Government of Spain to act in defense of the olive oil sector, in order to favor the balance between supply and demand and, consequently, the recovery of prices.
Spain had requested this measure to respond to the market situation, characterized by low prices and an exceptionally high level of initial stocks, to which is added the current uncertainty about the situation of foreign trade and the tariffs imposed by the US in the case Airbus
REGULATION OF EXECUTION
The implementing regulation – which has yet to be published in the Official Journal of the EU – does not set a maximum amount of olive oil storage, nor a maximum budget to address the operation. On the contrary, four consecutive tenders are established that will allow storing the necessary quantities until the market rebalancing is achieved. The sub-bidding periods established are:
November 21 to 26, 2019
December 12-17, 2019
January 22-27, 2020
February 20-25, 2020
The aid is established for a storage period of 180 days and, for the first time, all categories of virgin olive oil are included: extra virgin, virgin and lampante. Each operator may submit a single offer for each category, for a minimum quantity of 50 tons.
In the next few days, once the regulation has been published, the Spanish Agricultural Guarantee Fund (FEGA) will establish by circulating the procedure that operators must follow to submit their offers.
The 2018/2019 olive campaign has been characterized by a historical production record and high stocks.
Likewise, at the Management Committee meeting, the state of the market for olive oil and table olives and, in particular, the impact of additional tariffs on exports to the United States were analyzed.
The Ministry of Agriculture, Fisheries and Food publishes the bulletin of Olive Oil Markets and the Bulletin of Foreign Trade of Table Olives with data on the sector, whose information can be consulted in the following links:
https://www.mapa.gob.es/es/agricultura/temas/producciones-agricolas/aceite-oliva-y-aceituna-mesa/boletines_de_mercado.aspx
https://www.mapa.gob.es/es/agricultura/temas/producciones-agricolas/aceite-oliva-y-aceituna-mesa/Datos_produccion_movimiento_existencias_AICA.aspx
https://www.mapa.gob.es/es/agricultura/temas/producciones-agricolas/aceite-oliva-y-aceituna-mesa/boletin-comer-exterior.aspx
https://ecomercioagrario.com/wp-content/uploads/2019/10/aceite-1.jpg
422
640
Redaccion2 ECA
https://ecomercioagrario.com/wp-content/uploads/2020/05/ecaesp.jpg
Redaccion2 ECA
2019-11-04 12:17:10
2019-11-04 12:17:10
EU approves private storage of olive oil