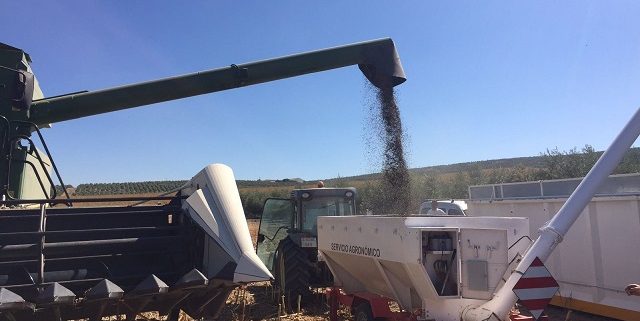 The early sowing technique, which Pioneer introduced 20 years ago in Spain in the cultivation of corn, together with the use of the Pioneer P64LC108 hybrid variety, has led to the first sunflower crop of this campaign to have taken place yesterday, 22th June, in the Sevillian town of La Campaña, Seville. A collection that is anticipated at least one month on the usual dates in Andalusia, one of the first areas of Europe to harvest.
The hybrid harvested has produced a production of 2,700 kg / ha, well above what was obtained in this area a harvest made on the usual dates
The fat yield has also been 4% higher than usual.
The significant increase in production has been possible thanks to an early sowing last December with a herbicide tolerant hybrid
The tolerance to herbicide allows to treat the sunflower against the attacks of broadleaf weeds that have been traditionally responsible for the scarce production of the sunflower planted in advance of the usual dates (January – February).
With early sowing, in addition, the sunflower avoids extreme heat hits of the summer, which benefits the increase in production in both kilos and fat
Early sowing is a technique introduced by Pioneer in maize cultivation in Spain more than 20 years ago. Now, thanks to high-quality hybrids that are tolerant to herbicide, it is also possible to apply it to sunflower, with the consequent increase of benefits for the farmers, to harvest more quantity, with better fat content and to be able to reach the market before gaining a better sale price.
About Du Pont Pioneer
DuPont Pioneer is the world leader in the development and supply of genetically advanced plants, providing high quality seeds to farmers in more than 90 countries. Pioneer offers agronomic support and services to help increase farmers' productivity and profitability, while striving to develop sustainable farming techniques for the world's population.
Source: DuPont Pioneer

YOU MIGHT ALSO LIKE: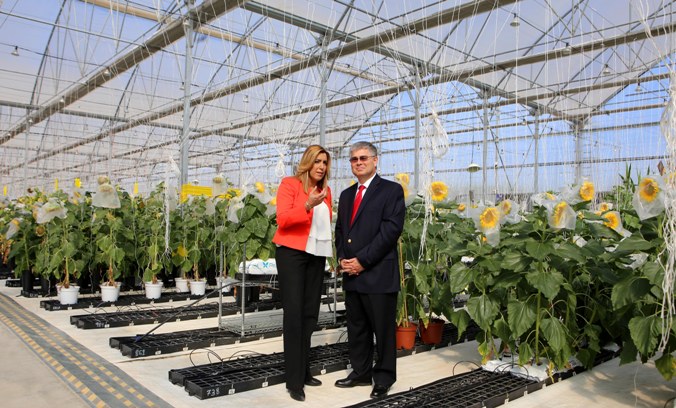 https://ecomercioagrario.com/wp-content/uploads/2017/06/170630_Primera-cosecha-Andalucía-Girasol.jpg
480
640
Redacción ECA
https://ecomercioagrario.com/wp-content/uploads/2020/05/ecaesp.jpg
Redacción ECA
2017-06-30 19:33:13
2017-06-30 19:33:13
Du Pont Pioneer sponsors the first European sunflower harvest in Seville