Citrosol is dressed in green at the next edition of the Fruit Attration, which takes place from 18thth to 20 October in Madrid, to present three new post-harvest products at its stand: a new coating for the transport of long-distance citrus fruits with excellent characteristics : Citrusol Sunseal® UE; a new product for citrus rot control: CitroPyr®, and an innovative kits technology that is used to perform on-site waste analysis of treated fruit, treatment broths and additive waxes: Easy kit®.
From October 18th to 20th, the capital of Spain will once again bring together the main players in the horticultural sector worldwide, within the framework of Fruit Attraction. In this ninth edition, Citrosol, Valencian company of Potríes "goes with more news than ever", according to its director general, Benito Orihuel. "We are very satisfied with the results obtained in our research work, and the result is the innovations we are going to present these days in Madrid to our customers and professionals in the sector," he adds.
The Valencian company will also deploy a catalog of sustainable solutions ranging from A S UE waxing through Cero® to the most recent Citrocide® PC P and PLUS T
An outstanding novelty to be presented at Fruit Attraction is Citropyr®, formulated based on Pirimetanil, which is especially effective in controlling the rot caused by Penicillium digitatum and Penicillium italicum resistant to the usual post-harvest fungicides. Pirimetanil has an MRL of 8ppm in the EU and similar or higher in the rest of countries, besides, it does not have ARfD.
Pirimetanil makes Citropyr® a strategic formulation to meet the demands of fruit residues in supermarkets
Citrosol will also showcase a new coating for citrus, Citrusol Sunseal® UE, a breakthrough in citrus waxes; with low drying temperatures and resistance to breaking of film by condensation, maintains a good control of the weight loss and provides an excellent brightness to the fruit.
"At present, citrus fruits have become a fundamental food in our daily diet, great source of vitamins and essential for our health. We want to contribute to the daily intake of citrus from any part of the world, that is why we have developed this product that protects citrus so that they can reach with all their flavor, in the long shipments overseas and any continent", says Encarna Martí, director of communication of the company.
Kits for immediate analysis
The fair in Madrid will serve as a starting point for the launch of kits that will enable immediate analysis of residues of fungicides in fruit (Imazalil, Pirimetanil and Ortophenylphenol), treatment broths, waxes added with fungicide, etc.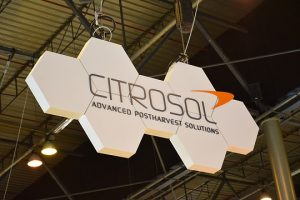 Until now, these analyzes are external and never immediate, and their results may be delayed for days. "So we respond to an unmet need in the market," emphasizes Benito Orihuel.
These analyzes that measure the concentration of fungicides in fruit, water and waxes are carried out in situ in the same horticultural center. In the case of treatment and wax broths the analytes hardly require 25-30 minutes depending on the number of samples analyzed. And in the case of the measure of residues in fruit several samples can be analyzed in just 40-45 minutes.
"This immediacy of results is the basis of the enormous improvement that our Easy Kit® can bring to the process of making citrus, and other fruits, all over the world. The Easy Kits® will allow a quick reaction to correct the treatments in case of obtaining inadequate results. In addition, the cost of analysis is much lower than the current costs of external analysis", says Orihuel. Easy Kit® can be used in pome fruit, pear and apple, where Pirimetanil is the most used post-harvest fungicide.
"We have found a niche market and also for a large segment. There is no similar tool for the portable, fast, simple and inexpensive analysis of post-harvest waste and fungicides in situ, at the foot of the process", corroborates the company's general and scientific director.
The Citrosol stand will be located in a Pavilion focused on sustainability and organic farming
Hence, the company shows its wide range of sustainable solutions, such as its Citrocide® PC P and PLUS T for the hygienic washing of pepper and tomato, respectively, and certified by the CAAE for organic production; its wax A S UE which thanks to its lower drying temperature allows to save energy and reduce CO2 emissions; as well as the new Citrus Sunseal® UE, or solutions such as treatments in the drencher, the consolidated Cero® System that achieves an efficient reuse of the broth
Source: Citrosol
YOU MIGHT ALSO LIKE: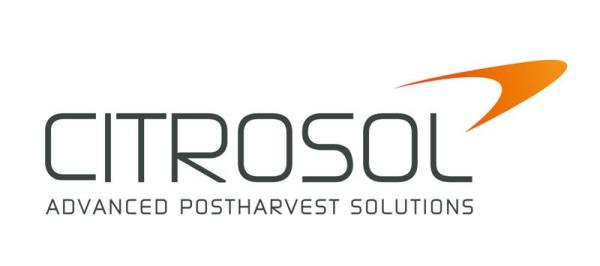 https://ecomercioagrario.com/wp-content/uploads/2020/05/ecaesp.jpg
0
0
Redaccion2 ECA
https://ecomercioagrario.com/wp-content/uploads/2020/05/ecaesp.jpg
Redaccion2 ECA
2017-10-05 07:47:25
2017-10-05 07:47:25
Citrosol will showcase the latest and most sustainable post-harvest technology at its Fruit Attraction stand