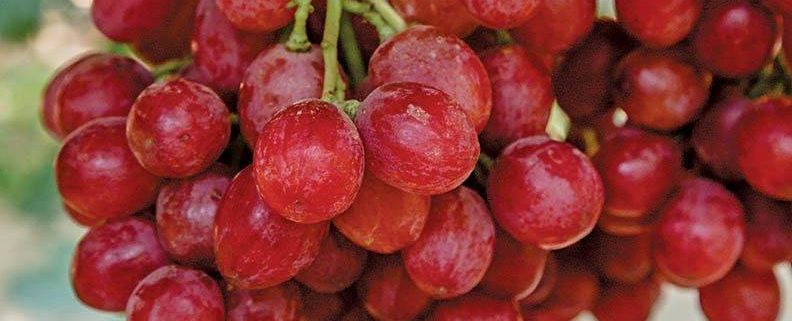 The General Customs Administration of the People's Republic of China has communicated to the Ministry of Agriculture, Fisheries and Food the official authorization to export Spanish table grapes to Chinese markets.
With this authorization the agreement reached is fulfilled, on November 28, 2018, during the state visit to Spain of Chinese President Xi Jinping, visit in which important export agreements for agri-food products of our country were reached.
The forecast and prior organization of the export campaign by the Ministry of Agriculture, with the collaboration of the autonomous communities and the sector, has allowed, after this authorization, exports are possible immediately in the current campaign.
The parcels, warehouses and cold facilities authorized by China are already registered in the computer application of the Ministry for the management of imports and exports CEXVEG (Foreign Trade of Vegetables), in order to be able to address, immediately, exports in this Bell. The Chinese delegation itself has especially highlighted the importance of CEXVEG in this market opening, as the key element of control and management, which gives confidence in the phytosanitary certification system in Spain.
Thus, this campaign will be able to export grapes from registered plots and facilities that meet the requirements of the export agreement between Spain and China, mainly from the regions of Murcia, Alicante and some specific areas of Aragon, Andalusia and Castilla-La Mancha . This authorization does not include the export of raisins.
LONG NEGOTIATING PROCESS
The negotiations for the authorization of the export of table grapes have been prolonged over several years, in which there have been many technical difficulties and audit visits on the ground, since China is an extremely demanding country Phytosanitary
The last audit of the delegation of technicians and representatives of the Chinese administration to Spain took place last July, in order to verify compliance with the signed protocol. The result of the visit was very satisfactory for the auditors themselves, who highlighted the strength and seriousness of the Spanish phytosanitary control and certification system.
In addition to being the world's first fruit producing country, China is the main consumer and its exports increase year after year. Citrus fruits were the first Spanish fruits that began to be exported to this Asian country, with an important growth rate, from 1,300 tons in 2014 to 26,230 tons in 2018: In 2016 the market for peaches and plums opened , exporting in 2018 the amount of 220 tons.
China produces around 11 million tons of table grapes, but imports have an important value and the forecasts are that, in the coming years, they will continue to increase. Currently, the main exporters of table grapes to China are Chile, Peru, Australia and South Africa, although the United States also has sales for very significant amounts.
The main interest of China is in the acquisition of high quality fruit, mainly without seeds, and for new varieties in this market that can make a difference with domestic production.
https://ecomercioagrario.com/wp-content/uploads/2019/04/uva-2.jpg
591
792
Redaccion2 ECA
https://ecomercioagrario.com/wp-content/uploads/2020/05/ecaesp.jpg
Redaccion2 ECA
2019-09-03 10:29:12
2019-09-03 10:29:12
China authorizes the export of Spanish table grapes