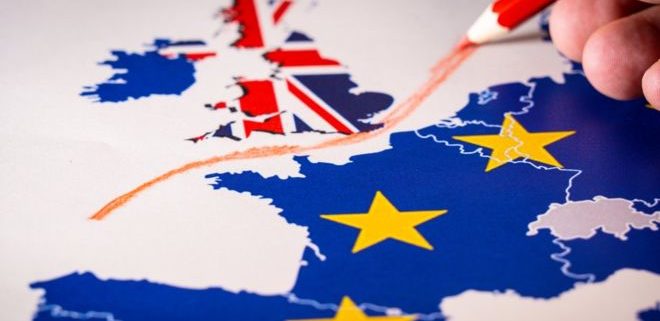 The British Prime Minister, Theresa May, accepted an extension of the departure of the United Kingdom until October 31 at the proposal of the Heads of Government of the European Union. The "soap opera" of Brexit continues its course and, far from being resolved, it becomes even more entangled.
By Juan Herrera, agri-food journalist
Following the continued rejection by the British Parliament of the Brexit proposal negotiated between the European Commission and the British Government, as well as the various
Alternatives presented to Theresa May's plan, leaving the United Kingdom from the European Union with a prior agreement seems increasingly complicated. Not surprisingly, given the blockade, the British Prime Minister has accepted the option put on the table by the European Council, and that includes an extension to approve Brexit until October 31, date until which United Kingdom It remains a Member State with all its rights and obligations. The extension is intended to allow the ratification of the Withdrawal Agreement already agreed by the Commission with the United Kingdom last November, and if the ratification by the British Parliament takes place before the deadline, the UK's exit from the EU It will be effective on the 1st of the following month.
In addition, the electoral calendar must be taken into account and, based on the premise that the extension should not prejudice the normal functioning of the Union and its institutions, should the United Kingdom continue to be a member of the European Union between 23 and on May 26, 2019 and if you have not ratified the Withdrawal Agreement on May 22, 2019, you must hold elections to the European Parliament in accordance with Union law. Moreover, if the United Kingdom does not comply with this obligation, the withdrawal will occur on June 1, 2019.
Oil sales fall
The consequences of a Brexit without agreement will imply that the United Kingdom will be considered a third country, which will undoubtedly have serious consequences for the sector such as the application of export tariffs, border controls, customs declarations, phytosanitary certificates or Changes in contracts in force between operators. Everything will entail, if nothing and no one remedies it, the decline in olive exports to the British market; a market that has the second most bought Spanish food in liquid gold and that imports 70% of olive oil from our country.
These data clearly speak of the importance of reaching a Brexit agreement that does not harm strategic sectors such as agri-food and, especially, the olive, which already observes with concern how sales to the British islands have begun to decline. In 2018 they were reduced to 163 million euros, 10% less than in 2017, when they exceeded 181 million, and that represented an increase of 19.17% compared to 2016. The trend has changed. Watch out. Brexit, even without agreement, is already noticeable in the olive sector
https://ecomercioagrario.com/wp-content/uploads/2019/04/brexit.jpg
371
660
Redacción ECA
https://ecomercioagrario.com/wp-content/uploads/2020/05/ecaesp.jpg
Redacción ECA
2019-08-14 12:02:11
2019-08-14 12:02:11
Brexit, even without agreement, is already noticeable in the olive sector