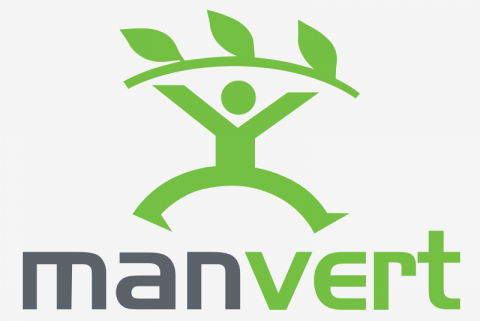 Since 1988 Biovert develops effective and sustainable solutions to maximize the yield and quality of crops worldwide.
manvertBiovert was founded as a company with its own technology dedicated to the research, development and production of advanced biostimulants and plant nutrients with low environmental impact. Since its inception, its main objective has been to provide the agricultural sector with innovative and effective solutions to maximize the value of crops.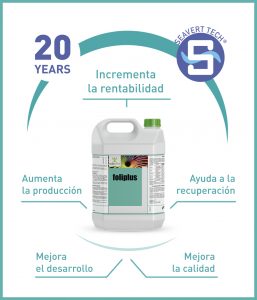 To achieve this goal, Biovert has an R & D & I department in constant search for excellence and innovation, which currently represents more than 20% of the team. Likewise, the company offers an important work of dissemination and technical advice thanks to its commercial team present in more than 30 thirty countries.
20 years with manvert foliplus
Precisely this 2019 Biovert celebrates the 20th anniversary of manvert foliplus, the company's flagship product; a biostimulant that has been reaping excellent results in all kinds of crops and in different latitudes.
This product, suitable for organic farming, provides numerous benefits that result in better budding, flowering, fruit set, weight and quality of fruits and tubers, as well as greater vigor and vegetative development and greater resistance to stress. In short, in an increase in profitability for the farmer.
Manvert technology
The Biovert R&D department is constantly working on proprietary technologies that apply to the entire range of nutrients and biostimulants of the manvert brand.
The resulting products allow developing solutions that are applied to crops more efficiently and with maximum use. Currently, Biovert has three proprietary technologies: Seavert tech, Lignovert tech and Nanovert tech.
The technology Seavert tech allows to extract to differential pressure a greater concentration of active principles of the seaweed ascophyllum nodosum. Thanks to cold extraction technology, the biostimulant power of algae is much greater.
Thanks to the technology Lignovert tech Biovert obtains a high concentration of element complexed with lignosulfonic acid improving the absorption of the product and its distribution inside the leaf.
With Nanovert tech technology, nanoparticles are obtained and, therefore, a greater concentration of the active matter in solution, greater root availability, greater coverage of the fruits and leaves and their penetration.
Aware of the need to respect the environment, Biovert has a portfolio of manvert products for organic farming with CAAE organic certificate. Within this ecological line we find products in all families of manvert products such as biostimulants, correctors, soil and water conditioners, lignovert tech, adjuvants, to solve all the needs of organic farming.
For more information you can consult the corporate website www.manvert.com

https://ecomercioagrario.com/wp-content/uploads/2019/10/manvert.png
360
480
Redaccion2 ECA
http://ecomercioagrario.com/wp-content/uploads/2019/09/ecaing.jpg
Redaccion2 ECA
2019-10-11 13:05:28
2019-10-11 13:20:50
Biovert, more than 30 years innovating in productive and sustainable agriculture