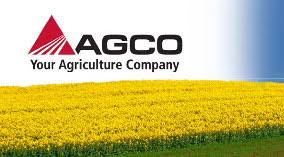 AGCO, in the pursuit of achieving its objective of becoming a global leader in the distribution of agricultural machinery, has appointed Francisco Javier Seisdedos as new Director of Distribution for Spain and Portugal on September 13. Javier will be based in Madrid and report to Christoph Groeblinghoff, Vice President of Distribution for EME. From his new position, Javier will assume the implementation of the distribution strategy through the AGCO brands in Spain and Portugal, being responsible for the quality and performance of the distribution network in close collaboration with the sales and after-sales teams of the brands. This responsibility will also add to being the legal representative of AGCO Iberia SA.
Javier, originally from an agricultural environment, has a Master's Degree in Sales and Marketing from the Instituto de Empresa and studied Agricultural Engineering, specializing in Agricultural Machinery, at the University of Lleida (ETSEA). He started in the agricultural machinery business in Sam Deutz-Fahr Iberia in 1995 and developed his career in different positions in Spare Parts, Technical Assistance, Sales Administration and Marketing. He became Sales Area Manager, Director of Commercial Marketing for Tractors and Harvesters and from 2010 to 2015 he was the CEO of Same Deutz-Fahr Spain and Portugal. In the last 3 and a half years he has been General Director of Arbos Iberia and Latin America, creating a completely new dealer network. This guarantees their future contribution to AGCO brands with extensive knowledge and rich experience of more than 20 years in our sector.
Iñaki Olozaga, cedes the relief of the control of the Iberian distribution of AGCO to Javier and promotes the position of National Sales Manager of Valtra for Spain, now becoming responsible for the direction and execution of the brand business strategy in Spain, with the important mission of achieving significantly substantial growth for Valtra products and leading a team of 5 professionals in Sales, Product Engineering and Marketing.
Iñaki Bachelor of Economics, specialized in International Economics and Development, from the University of the Basque Country of Bilbao, began his career at AGCO in January 2007 as * Territorial Manager of Spare Parts. He has had different positions, such as Brand Manager of Fendt for Spain, Country Manager Iberia and very recently Director of Distribution for Spain and Portugal. His new challenge within AGCO will be backed by his extensive experience, forged for more than 22 years working in the sector, and from the position of sales director, AGCO aspires to position Valtra as one of the leading brands in Spain.

https://ecomercioagrario.com/wp-content/uploads/2019/09/agco.jpg
157
284
Redaccion2 ECA
http://ecomercioagrario.com/wp-content/uploads/2019/09/ecaing.jpg
Redaccion2 ECA
2019-09-13 13:24:30
2019-09-20 13:01:36
AGCO appoints its new Distribution Directors