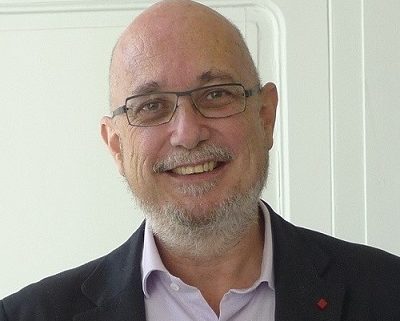 By José María García Álvarez-Coque. Doctor and Agronomist. Coordinator of the International Economy Group. Professor of Applied Economics and Professor of Agricultural Economics and Policy at the Universitat Politècnica de València (UPV).
The Common Agricultural Policy has not included an explicit objective of defending family farming.
"As 95% of agricultural holdings could be considered as family farming, it is logical that measures directed to the agricultural population, by inclusion, should contemplate the promotion of family farms"
Two problems have had the CAP throughout its history in relation to the promotion of family farming. One has been the very definition of "family exploitation". The second has been to design specific instruments that allow the redistribution of support to small and medium-sized farms. The first discussion could not be resolved, since it depends on the type of production and has a local aspect, since the meaning of "family" in Bulgaria or Romania is not the same as in France. Regarding the second discussion, historically, the support of the CAP was oriented to support market prices. Already in this century, the most recent reforms continue to contemplate a very timid prioritization of family or professional farms.
Thus, in the current CAP, valid until 2020, the option of incorporating, optionally, redistributive payments was delegated to the Member States. In addition, the possibility of reducing payments above a size threshold (quite high) was introduced, but again, apart from a small mandatory reduction, any additional degressivity (decreasing payments according to size) of direct payments was at the discretion of each one of the Member States.
The Commission's recent Communication "The future of agriculture and food" published in November 2017 recognizes that direct payments could be earmarked more effectively to guarantee income to all farmers in the EU
It identifies a series of options that could be explored "to ensure fair and better income-oriented support for farmers." This would include a mandatory cap on direct payments taking into account labor to avoid negative effects on employment; a degressivity of direct payments, as a way to reduce support to larger farms; a redistributive payment to be able to specifically support small and medium-sized farms.
In addition, the discussion of how to direct support to truly active farmers is still open.
The administrative complications that Member States faced in applying a common definition of active farmer have led to a relaxation of the requirements in the current CAP
The Omnibus Regulation of October 2017 allows the distinction between active and non-active farmers to be optional, which allows Member States to suspend it. In light of the current situation and the debate to come, it remains to be seen whether there will be greater political will to adopt stricter limits on who is entitled to direct payments. It is a European debate, but above all a national one, which is not to be addressed at the level of the administrations involved in the implementation of the CAP. But when public resources are scarce, the question remains: what farm model should we support?
YOU MIGHT ALSO LIKE:

http://ecomercioagrario.com/wp-content/uploads/2018/03/180325_articulo-sobre-pac_red1.jpg
339
400
Redacción ECA
http://ecomercioagrario.com/wp-content/uploads/2015/09/logo1.png
Redacción ECA
2018-03-26 08:05:45
2018-03-25 11:56:03
What model of exploitation should we support in the CAP?