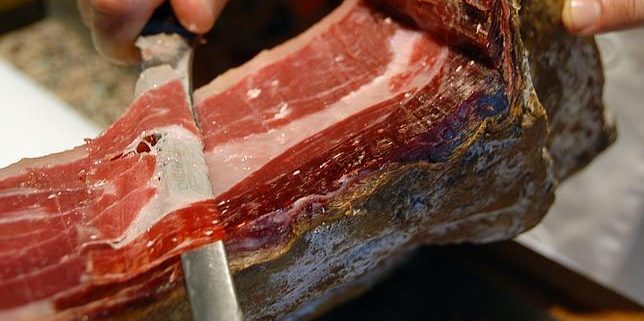 The Ministry of Agriculture, Fisheries and Food has published in the Official State Gazette last Saturday, the extract of the order by which the "Food of Spain to the Best Ham, 2018″ Award is summoned, in its two modalities of " Food from Spain to the Best Serrano Ham or other "Recognized Quality Figures" and "Foods from Spain to the Best Iberian Bellota Ham".
In this award, whose purpose is to contribute to promoting quality ham, may participate the owners of the processing companies that have their headquarters within the national territory. According to the call, they may compete in one or both of the modalities of the prize, but only with one sample per modality. Also, the hams presented will be prepared by the contestant, who must justify that in the last three years he has prepared a minimum of 1,500 pieces per year.
Applications to participate in this contest will be presented through the electronic register of this Ministry, at its electronic site https://sede.mapama.gob.es/portal/site/se, according to the standardized model available at said headquarters. In the case that the applicants are natural persons, they may present such paper documentation in the General Registry of the Ministry.
The maximum term for the submission of applications is three months counted from the day following the publication of the extract of the call in the BOE.
The full text of the call can be found in the National Grants Database by clicking here.
The extract of the call can be accessed at this link.
YOU MAY ALSO LIKE:

http://ecomercioagrario.com/wp-content/uploads/2016/12/161220_jamón.jpg
362
644
Redacción ECA
http://ecomercioagrario.com/wp-content/uploads/2015/09/logo1.png
Redacción ECA
2018-06-12 12:51:55
2018-06-12 12:51:55
The Mapama at the beginning of 2018