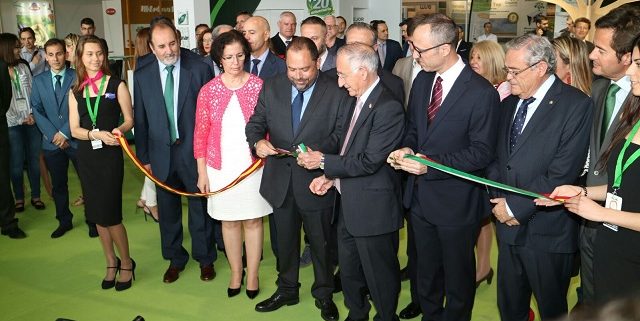 The second edition of the fair dedicated to intensive horticultural production, Infoagro Exhibition, has been characterized by the role of sustainable production methods, as it was highlighted during its inauguration by the Secretary of Agriculture of the Ministry of Agriculture, Fisheries And Rural Development (CAPDER) of the Regional Government of Andalusia, Rafael Peral. Thus, Peral has valued among the novelties of this year the identification of organic producers under the VíaECO indicator, which gives them greater visibility in this event.
According to the Secretary General of Agriculture, "the commitment to sustainability is vital for the agri-food sector, since, in addition to ensuring the continuity of activity by preserving natural resources, it is a way of improving the profitability of the farms to respond to the demands of the current consumers".
Rafael Peral: "the organic Andalusian area dedicated to vegetables has increased fourfold in the last decade, rising from 2,136 hectares in 2006 to surpassing 8,840 hectares last year"
Environmentally friendly techniques have also focused some of the conferences scheduled in the framework of this exhibition organized by Infoagro.com, which took place from 10 to 12 May in Aguadulce (Almería). In particular, the talks of these three days have addressed the novelties in the field of certification and conversion to organic farming or the future of biological control. Other conferences have also been held focusing on vocational training, innovation, prices and the future of agricultural production in general.
The support of the Government of Andalusia to this exhibition has been shaped both by the presence of the Secretary General of Agriculture in the opening ceremony, and through the 'Certified Quality' mark in the exhibition space of the CAPDER, a badge that Rafael Peral has encouraged to join. "Betting on differentiated quality offers advantages both to producers, to those who open new possibilities to improve marketing, and to consumers, for which it is a guarantee of excellence", he commented.
Infoagro Exhibition 2017 has also had the participation of the Minister of Agriculture, Fishing and Rural Development, Carmen Ortiz, who was present at the awards ceremony that the organization of the fair has granted to companies in the sector for their professional career.
This year the exhibition has a total area of 15,000 square meters, which has been attended by around 300 exhibitors from 15 countries, including the United Kingdom, Guatemala, Honduras, Poland and Uzbekistan.
Almeria horticultural sector
The province of Almería is the largest vegetable producer in Andalusia, with 61% of the region's total
In particular, it amounts to 57,500 hectares (30,166 hectares in winter), which in the 2015-2016 season produced almost 3.7 million tonnes valued at 2,000 million euros.
This territory brings together 13,000 horticultural farms and 243 fruit and vegetable processing companies. The intensive agriculture Almería generates about 50,000 jobs, between direct and indirect jobs.
Source: CAPDER
YOU MIGHT ALSO LIKE: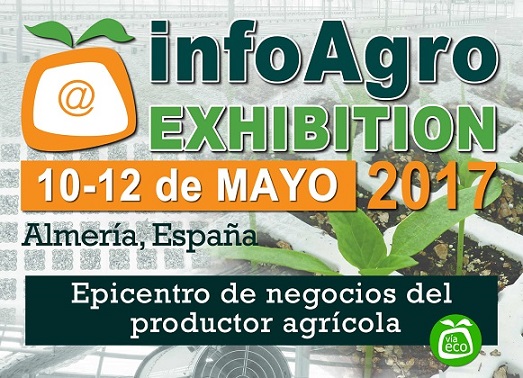 http://ecomercioagrario.com/wp-content/uploads/2017/05/170510_Infoagro-inaguracion.jpg
427
640
Redacción ECA
http://ecomercioagrario.com/wp-content/uploads/2015/09/logo1.png
Redacción ECA
2017-05-12 07:30:09
2017-05-17 08:10:50
The commitment to sustainability stars the second edition of the Infoagro Exhibition