The expansion of the almond wasp (Eurytoma amigdali) by Valencian lands since its arrival in 2015 is taking on increasingly worrying dimensions. This insect, decreed as a plague through a resolution of the Conselleria de Agricultura, has already spread to four Valencian regions, where it causes millionaire losses to hundreds of producers, causing both a drastic decrease in production and an increase in expenses. of culture.
According to a technical study of the Valencian Association of Farmers (AVA-ASAJA), the fight against the almond wasp already involves extra costs of 5 million euros per year for farmers in the Valencian Community. And is that the Consell, through the aforementioned resolution, forces those affected to make in their plots a series of cultural practices and phytosanitary treatments that bring about 650 euros per hectare, a figure that increases production costs by 15% , since these additional expenses are borne by the producer.
The four regions for which it has been extended are the Utiel-Requena Plain, the Cofrentes-Ayora Valley and since last season also in the Alt Vinalopó and the Vinalopó Mitjà.
The measures imposed by the Generalitat Valenciana to deal with the plague consist in the removal of all the almonds affected, both in tree and soil, and destroyed by fire during the winter months in order to suppress the larvae while they grow in the inside of the almond, as well as carrying out phytosanitary treatments with the products authorized in almond tree during the spring to eliminate the larvae that have transformed into adults and start to leave the shells.
The president of AVA-ASAJA, Cristóbal Aguado, denounces that "it is again the farmers who end up paying out of their own pocket the fight against a new plague that comes from outside, in this case from the Middle East, because of passivity and incompetence that has been demonstrated by the European Union in terms of surveillance of diseases and agricultural pests. That is why we are asking that the administrations put in place a special aid plan that helps to alleviate the extra costs that the affected people are now forced to bear, on pain of receiving sanctions. "
The informative meetings that AVA-ASAJA has organized these weeks in Villargordo del Cabriel, Utiel and Camporrobles have served to calibrate the discomfort of farmers for the problems that this dangerous pest is causing them both in conventional farms and in those cultivated under production systems ecological The agrarian organization estimates that harvest losses reach up to 80% of production in specially affected terms such as Jalance or Venta del Moro.
"The cultivation of the almond tree, in which many farmers had high commercial expectations, is facing a very delicate panorama right now", concludes Aguado: "To the almond wasp we must add the spread of the Xylella fastidiosa in the Alicante regions of the Marina Alta, the Marina Baixa and the Comtat, whose eradication plan has already resulted in the uprooting of hundreds of trees, without forgetting the extreme volatility of the prices that depend, to a large extent, on the massive imports of Californian almonds. every year they flood European markets despite having lower quality than Spanish varieties. "
YOU MAY ALSO LIKE: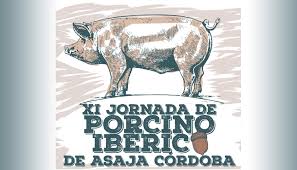 http://ecomercioagrario.com/wp-content/uploads/2018/04/avispilla-del-almendro.jpg
380
624
Redacción ECA
http://ecomercioagrario.com/wp-content/uploads/2015/09/logo1.png
Redacción ECA
2018-04-16 13:20:38
2018-04-16 12:19:10
The almond wasp continues its expansion and its fight generates 5 million extra costs