At the end of July the worst forecasts were fulfilled, and the United States International Trade Commission (ITC) confirmed the application of an average tariff of 34.79% on the importation of Spanish black olive, considering that the American industry 
I was seeing the damage caused by the entry of the product at a lower price, as a result of subsidies and subsidies from the European Union.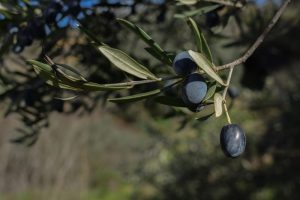 However, it is useless to continue licking wounds; it's time to look ahead and look for solutions, which, of course, will not be easy.
At the moment, the main objective is to open new export destinations and expand those in which it is already present. In this sense, the large companies in the sector such as Agro Sevilla, Aceitunas Guadalquivir or Ángel Camacho, intend to compensate for the loss of the American market with an increase in sales in Arab countries, as well as in Italy or Russia, strategic destinations. And complicated.
It is also time to bet on the commercial dimension, to be stronger in the markets, and to promote innovation applied to the sector, in order to offer new uses to the productions, develop new formats and generate a greater added value to the products. Although it will not be an easy task either.
In matters of strategic commercial pacts, it is Dcoop who has taken the lead. The Andalusian cooperative recently acquired, through its US subsidiary Pompeian, 20% of the Californian firm Bell Carter, one of the reference entities in the American market. A purchase of enormous relevance because, after the agreement,
The oil, breathe. For now
To date, the one that seems to breathe relieved is olive oil. The non-aggression pact signed recently between the European Union and the United States to avoid commercial war reassures a sector that feared a possible contagion. Donald Trump seems to have stepped on the brake pedal in his tariff policy; that, yes, having gone ahead with the black olive, which has served as a test bed in its strategy of attacking European products with support from the Common Agricultural Policy.
Moreover, at the moment, US tariffs on the importation of Spanish olives have been left out of the commercial discussions between Brussels and Washington.
Dcoop not only becomes the main supplier of black and green olive for Bell Carter and gains weight in a market of enormous potential, but avoids, through this movement, suffering the American tariff referrals.
YOY MAY ALSO LIKE:

http://ecomercioagrario.com/wp-content/uploads/2018/09/aceituna.jpg
710
1000
Redacción ECA
http://ecomercioagrario.com/wp-content/uploads/2015/09/logo1.png
Redacción ECA
2018-09-11 08:25:45
2018-09-18 08:30:56
Tariffs for black olives: a black panorama