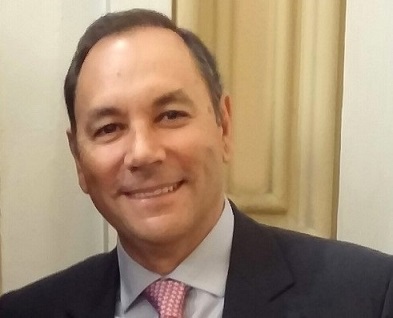 By Victorino Martínez, general director of the Spanish Association of Manufacturers of Agro-nutrients (AEFA)
There has long been debate about the compatibility between organic and conventional farming, in my opinion both are not only compatible but necessary. Conventional agriculture is essential to sustain the food demanded by the world population, only for this fact is absolutely necessary. Ecology responds to the changing needs of humanity's own recent history, responding not only to consumers of products derived from this activity and especially considering that the current social progress entails a high environmental cost. Thus, in order to guarantee the balance between economic growth, environmental care and social welfare, organic farming emerges as an alternative.
Ecological production is, without a doubt, an excellent sustainability tool. Framed in a regulation that must be complied with in a mandatory manner, it has a positive effect on three essential aspects of sustainability, such as economic, social and environmental aspects. In addition, it is equipped with an effective and experienced control system, within the framework of the National Plan for the Official Control of the Food Chain, ensuring and providing the final consumer with safe, healthy and certified products under the rules that govern them.
Organic production is an activity that contributes to economic sustainability. This is evidenced by the continued growth of its value at source, which more stablely tackled the rigors of the past world economic crisis until reaching a value in origin in Spain in excess of 1.6 billion euros, and around 75 billion euros worldwide.
The methods in organic production are characterized by their high level of exigency, which forces the producers to have a deep knowledge of the limitations that the method establishes and, therefore, a certain level of formation. This makes it a very productive option for those sectors with better preparedness and a tendency towards innovation and another new type of actors, such as young people and women, contributing to the establishment of both groups in the rural population, made absolutely necessary if we want our peoples not to abandon themselves to their fate, causing desertification of soils and villages.
Finally, the framework regulation on organic production itself indicates the use of best environmental practices, together with a high level of biodiversity and the preservation of natural resources, which together have a positive impact on the third aspect of sustainability. All institutions that regulate and protect organic production should work on the design of a strategy based on conservation of the environment and climate change.
"The increase of hectares dedicated to organic production of cereals, tubers, vegetables, fruit trees, nuts, citrus fruits and vineyards stands out"
All inputs applied to organic production are committed to maintaining soil fertility with the use of natural fertilizers, and to provide a wide variety of foods with all their natural properties, ensuring the conservation of natural resources.
It is here that the products developed and marketed by the 50 companies of AEFA, influence and help organic production. They are products that from their origin until their commercialization are being evaluated and approved according to the organic production regulations, being certified by the official audits that certify to the producers and crops with the ecological mark, provided to the consumers original quality of the food maintaining and complying with the parameters of taste, smell, color, etc. Likewise they benefit to the health as being food free of residues.
"It is a trend of sustained growth and consolidation of Spanish organic production, which has positioned our country as the leading producer in the European Union by area and among the five largest producers in the world"
All this indicates a future of success for this activity, as long as the demand for these products continues to grow by consumers and strictly comply with the rules governing organic production.
Data: Source MAPAMA

http://ecomercioagrario.com/wp-content/uploads/2017/10/171015_director-general-AEFA_red.jpg
318
393
Redacción ECA
http://ecomercioagrario.com/wp-content/uploads/2015/09/logo1.png
Redacción ECA
2017-10-15 02:18:55
2017-10-15 02:18:55
Organic production and production factors