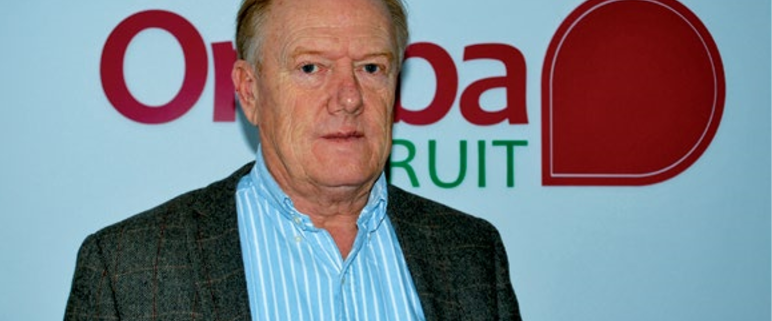 European leader in the commercialization of red fruits and a pioneer in the Asian continent, Onubafruit opens its doors to us. Our director, Gissel Falcón, moved there, where the manager, Francisco Sánchez, showed him the keys to the business success of the more than 1,000 families that make up this cooperative.
ECA FRUIT: What has been the key to this growth and what actions have you taken to gain the confidence of your farmers in a company that is constantly growing?
Francisco Sánchez: The key is to bring together hundreds of families and work together for a common goal. Maintaining that union is not easy, you have to do things right from the start. In this sense, our farmers, the main protagonists of this company, have left in the hands of professionals the commercial activity, which has meant that we can all organize effectively and direct our efforts towards a work always oriented to excellence, from the smallest farmer to each one of the customers who places their trust in us.
ECA FRUIT: What can you tell us about the new Asian market niche with regard to berries?
Francisco Sánchez: People think of Asia too easily and Onubafruit thinks of Asia in a practical way. We have positioned ourselves in Asia with our own agent who works there. We have already invoiced almost 3 million euros, for which, we already have an open road that, of course, if it is not going to be the main one of our activity, is one of the great alternatives for the commercialization of our crops. Especially in fruits such as cranberry, for its export guarantee by ship.
We think about the Asian market in a practical way, we have invoiced 3 million euros being an alternative market for the export of our blueberries.
ECA FRUIT: In terms of the long term, you can tell us some objective to reach of this cooperative in R & D. What is your current commitment to innovation?
Francisco Sánchez: On innovation issues, Onubafruit always thinks about long-term projects, although we also think about the present and the nearest future. If there is a clear commitment in Onubafruit that is in R & D. We continue to work to keep ourselves at the forefront in terms of varieties, logistics, cultivation methods … In everything that concerns our fruit and new possible products it is necessary to invest efforts in R & D and coordinate our investments accordingly. to maintain our leadership.
We allocate a very strong investment to R & D in order to maintain our leadership in the berries sector.
ECA FRUIT: You recently opened an experimental farm. What does this innovative commitment mean for the company and for the farmers?
Francisco Sánchez: For Onubafruit is a very important project, considering that being one step ahead of the competition always offers us a competitive advantage. Unfortunately or fortunately, a variety lasts about ten years, so what happened a decade ago has nothing to do with today, and what we do today, equally, will be obsolete within another decade. You need to predict, experiment and innovate. For this, it is essential to have the research and have a good field of testing that allows us to predict what will happen in the future.
ECA FRUIT: Tell us about the evolution that the cooperatives of Onubafruit have suffered and what challenges or projects you have set for yourself.
Francisco Sánchez: Almost all of our cooperatives have grown by 300% since 2010, the evolution has been very important and Onubafruit has very good expectations for the future. Currently, more than 30% of the planned production areas are unplanted. This means that in the next two years we will increase our yield and productivity and that we will continue to lead the production of red fruits. We will also have important developments in other products that we will present in the markets in the very near future.
We will present new varieties and other interesting products in the very near future.
ECA FRUIT: How can you personally define the key to making this great company work and maintain its leadership?
Francisco Sánchez: Maintaining leadership leads to continuous work. I have always compared the po the leadership that has been keeping Onubafruit in recent times with a boxing champion. When you are a boxing major, everyone wants to fight with you to get to your position. Reaching leadership is relatively easy, the difficulty is to maintain it. There is a free market in which everyone wants to participate, so staying in number one is sometimes very complicated. Work prioritizing the highest quality and scientific and technical knowledge is always a challenge. As it is to anticipate the demands of the market and look for niches in products that are a benefit in the health of the consumer and a feasible interest for our producers. The future, progress or leadership are not given, we must work to achieve them.
In the next two years, on the surface we will increase more than 30%. We will continue to be number 1 in berries.
ECA FRUIT: What are some of the key leadership lessons you want to convey to the group of cooperatives that make up Onubafruit?
Francisco Sánchez: I always explain that when you have the gained position and you control a situation you can not leave it, you can not allow it to be taken away from you. The advantage we have now is the conquest of the first positions. If we continue to work together to continue being an example, thinking not only tomorrow, but tomorrow, it will be difficult for us to take away that leadership. If this happens, it will be because we have not done things right. The premise is: We will continue to do well. And that's it.
ECA FRUIT: Onubafruit is also a pioneer in the commitment to diversification. Tell us about the crops you are working on.
Francisco Sánchez: We are constant in our commitment to diversification. We were the first to produce and maintain the three main berry products: strawberry, raspberry and blueberry. Something that the competition has now joined. Our orientation for the future is to continue diversifying crops and products. Soon we will present more varieties of red fruits and other interesting products for the market.
ECA FRUIT: Finally, what do you think about the consumption of red fruits in Spain?
Francisco Sánchez: It is one of the pending subjects on everyone's part. I think they are not consumed in Spain because they do not know each other. Spaniards have a scarce culture in the consumption of berries. We hear the contribution of benefits to our health strawberries, raspberries, blueberries, blackberries … but we are still not as aware as in Central European countries. We do not have the habit of adding these fruits to our diet but it seems that little by little this is changing.
Although strawberry reaches many Spanish households this does not happen with blueberries or raspberries, still unknown. We hope that this will be solved with a wider dissemination of the health benefits that red fruits bring. Although, honestly, I do not think it will be in the near future.

http://ecomercioagrario.com/wp-content/uploads/2018/06/paco.png
524
772
Redacción ECA
http://ecomercioagrario.com/wp-content/uploads/2015/09/logo1.png
Redacción ECA
2018-06-05 10:49:34
2018-09-18 10:56:02
Onubafruit, leader in Europe and pioneer in Asia