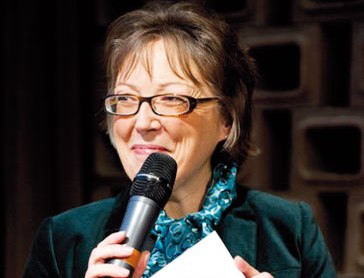 By Milagros Jurado
The International Exhibition of Agricultural Machinery of Paris (SIMA) faces its next edition under the motto 'to be a farmer in 10 years', guiding all its resources to get the visitor to get the most out of it and take a vision as complete as possible of the present and future agriculture. On the commitment to a practical and utilitarian vision and an increasingly international approach to this important fair, we spoke, among other things, with its director-general, Martine Degremont.
E-Comercio Agrario: what would stand out from the International Exhibition of Agricultural Machinery of Paris (SIMA 2017)? Are new sectors of activity incorporated?
Martine Degremont: SIMA 2017 will be a useful salon; we have conceived this edition with the aim of being useful for farmers and ranchers, even more than usual. Everything is designed to make your visit profitable and help them in their exploitation. Many technical innovations, a vision of digital agriculture with the village of Start up, 600 new products, 300 new exhibitors, a very complete offer with 1770 exhibitors from 42 countries …
ECA: why has the theme "being a farmer in 10 years" chosen?
M.D.: because it is an essential subject. I think that every farmer raises this question; how will my profession evolve, my environment …? We offer the answers in the gallery of Hall 6.
ECA: how has this fair evolved to its current edition?
M.D.: The SIMA room was created in 1922; it's the oldest trade fair; with the passage of the editions has become increasingly international; Today we have the presence of 42 countries exhibitors and 142 visiting countries. SIMA covers the needs of all farms, small, medium, large and very large; this diversity is essential. Everyone is interested in coming to SIMA. All farmers and ranchers (with SIMAGENA).
ECA: would you say that SIMA 2017 is an innovation-driven event? what extent?
M.D.: because every two years the constructors reserve their innovations to present them in Paris; the first milking machine was presented at SIMA, the first tractor with hydrogen as well.
Martine Degremont: "Attending SIMA, we discover the latest innovations that will make tomorrow's agriculture"
ECA: what are the main objectives, challenges and challenges that arise in this edition?
M.D.: to be useful, to be even closer to the needs of the visitors, to answer their questions; Accompany them. For example, beyond the visitors farmers, ranchers and entrepreneurs, we organized SIMA AFRICAN SUMMIT to bring together African builders and visitors; And also a SIMA DEALER'S DAY-TING for distributors and material manufacturers to meet.
ECA: how is it evident in this edition the continuous commitment of this Hall for the internationalization? what news would attract attention?
M.D.: Mainly, on these two events that I have just mentioned:
SIMA AFRICAN SUMMIT, with 37 African countries
SIMA DEALER'S DAY-TING for distributors
Also noteworthy is the CLUB INTERNACIONAL, in Hall 6, which welcomes all visitors with a welcome coffee and the fact that seven countries participate in the project of schools that works on the theme 'being a farmer in 10 years'; 10 countries illustrating portraits of innovative farmers, and growing by more than 6% experienced by the number of international exhibitors. All this contributes to making SIMA even more international in 2017.
ECA: why new markets bet on SIMA 2017? what new country incorporations would you highlight?
M.D.: for builders, China and USA, with pavilions for the first time, and Turkey with many new exhibitors. For visitors, a very strong interest in Japan, Asia in general, and also in Africa.
ECA: what is the biggest international presence in this event, edition after edition?
M.D.: we work very much our international presence, we have 50 offices around the world that promote SIMA, we know the international markets well; Is in our DNA.
ECA: do Ibero-American countries constitute a market of interest? to what extent is Latin America represented in SIMA 2017?
M.D.: I think 2017 will be a very Ibero-American edition; We expect very important delegations from Venezuela and Colombia; Both are very important agriculturists and the farmers are waiting to know the technological innovations.
ECA: how would you value the export of this Hall to countries in other continents such as Asia (SIMA ASEAN) and Africa (SIMA-SIPSA)?
M.D.: in 2017 we will have the third edition of SIMA ASEAN (September 7th-9th) in Thailand; With 300 exhibitors and 13,000 visitors from across the ASEAN area; This works very well especially when we have an outdoor demonstration area in order to display the materials in operation, which is very attractive.
And SIMA SIPSA will be held in Algiers in October (10th to 13th), with 600 exhibitors and visitors very interesting because the Algerian market is in full agricultural development; Has real needs and the room is very professional for materials of great cultures and livestock.
"SIMA ASEAN and SIMA-SIPSA are a formidable means for builders to address these developing markets"
YOU MIGHT ALSO LIKE: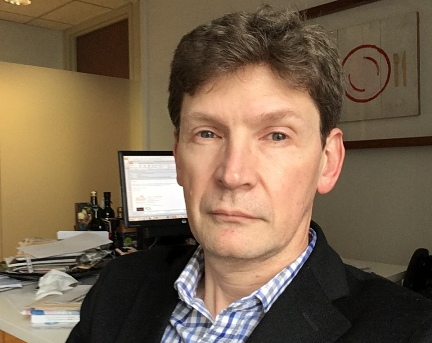 http://ecomercioagrario.com/wp-content/uploads/2017/02/MARTINE-DEGREMONT_rec.jpg
278
364
Redacción ECA
http://ecomercioagrario.com/wp-content/uploads/2015/09/logo1.png
Redacción ECA
2017-02-14 13:43:34
2017-02-15 09:41:53
Martine Degremont: "The current edition of SIMA has been conceived under the premise of utility"