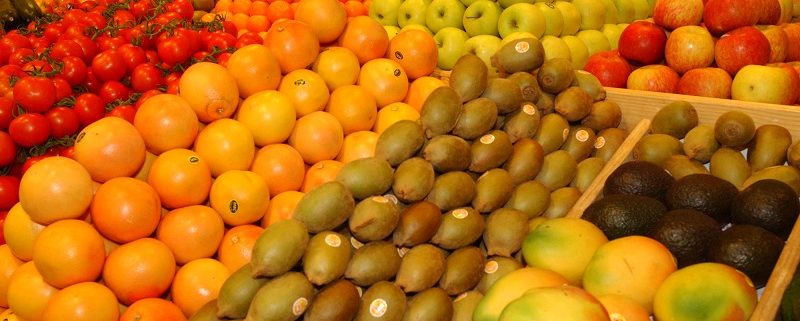 The European Union continues to be one of the main world powers in the consumption of fruit juice and nectars. According to the latest study carried out by the European Association of Juice Manufacturers (AIJN), total consumption during 2017 was 9,187 million liters, with a per capita consumption of 17.9 liters per person. Among the countries analyzed, Germany leads the consumption of fruit juice and nectars, with a total of 2,342 million liters, followed by France with 1,406 million liters and England with 1,079 million liters.
Spain is in the fifth position (behind Poland), with a total of 808 million liters, and a per capita consumption of 17, 4 liters, somewhat less than the European average which stands at 17.9 liters.
Flavor is one of the main factors of choice and in this sense, 36.5% of Europeans place orange juice as their favorite, followed by the multifruit flavors (19.2%) and apple (15.7%). %). As for their consumption habits, 82.5% of Europeans enjoy fruit juice in their homes and, although each country has its trends and customs, fruit juice is usually part of their daily diet. In Spain it is usual to include it in breakfast and try different flavors and formats during the hottest seasons.
With regard to packaging, cardboard is still the most used by manufacturers with 59.2%, followed by plastic and glass representing 31.5% and 8.4% respectively. However, countries like Germany use plastic as the main container, reaching 52.2%.
The fruit juice and the intake of fruits and vegetables
The juice can be an alternative option to consume fruits and vegetables. As in Spain, the rest of Europeans do not meet the daily recommendations for fruit consumption either. According to the report of the AIJN in the vast majority of European countries, fruit juice is incorporated into a healthy diet and is considered equivalent to one of the daily fruit portions.
One way to reach the objectives of daily consumption could be, according to the scientific committee of '5 a day', to include a glass of fruit juice as one of the five servings of fruit and vegetables.
No added sugars
One of the concerns about juice is its contribution in sugars. Fruit juice contains exclusively the sugars naturally present in the fruits from which they come, but in no case can sugar be added to them since the law does not authorize it.
In the same way, experts point out that 150ml of fruit juice contributes only 3% of the recommended daily calories in a 2000-calorie diet. If you take into account the deficit in the consumption of fruits and vegetables, the fact of including a fruit juice in the daily diet to Europeans to approach the nutritional recommendations.
YOU MAY ALSO LIKE:

http://ecomercioagrario.com/wp-content/uploads/2015/11/frutas-magrama-recortado.jpg
525
800
Redacción ECA
http://ecomercioagrario.com/wp-content/uploads/2015/09/logo1.png
Redacción ECA
2018-09-06 10:19:35
2018-09-10 00:23:51
In 2017, 9,187 million liters of fruit juice were consumed in Europe