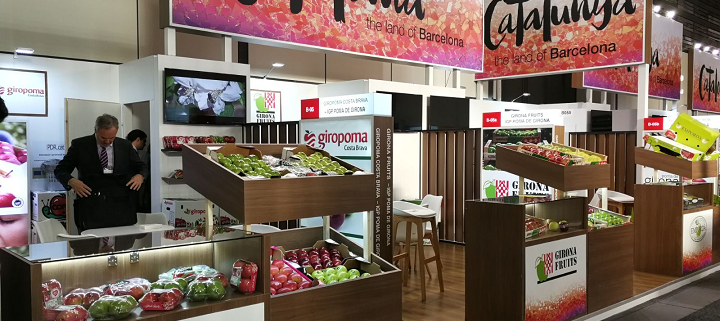 With the aim of consolidating its expansion into new markets, the PGI Poma de Girona has participated in the Fruit Logistica fair in Berlin. Thus, of the 80,000 tons of apples covered under this designation of quality, it is exported each year between 25% and 30%. Among the new markets of this product Girona include Israel, Sri Lanka, Canada, Gulf countries and Latin America, where by the fact of being in the southern hemisphere, the apple season starts six months apart.
To publicize the product of Girona before the foreign market, the three companies that make up the PGI – Girona Costa Brava, Frutícola Empordà and Girona Fruits – have attended the Fruit Logistica fair, considered a world leader in the fruit and vegetable sector . The main motivation of this IGP, first in the sector of the apple of the Iberian Peninsula, to participate in this fair has been to improve its position in the foreign market and get new business contacts.
According to the president of Poma de Girona, Llorenç Frigola, interest in the product from Girona has increased by 10% this year and countries such as India are showing sympathy for future imports
In addition to boosting exports, Frigola affirms that one of the challenges of its participation in Fruit Logística has been to ensure that its product is more present in the Spanish market. As he explains, the problem is that 50% of the apples consumed in Spain come from foreign countries, mainly from northern Italy and France, and he regrets that they do not sufficiently boost local products.
The three companies from Girona have traveled to Berlin under the brand Catalunya accompanied by ten other Catalan companies that deal with the production and marketing of the apple. The visit was organized by the Department of Agriculture of the Generalitat, through the public company PRODECA, which is why the general director of Food, Quality and Agrifood Industries, Carmel Mòdol, has also participated.
About the IGP Poma de Girona
Poma de Girona is a Protected Geographical Indication (PGI) in which three companies that deal with the commercialization of the apple are grouped: Girona Fruits SCCL (Bordils), Giropoma Costa Brava (Ullà) and Fructícola Empordà (Sant Pere Pescador).
IGP Poma de Girona has 79 production partners representing a total of 1,700 productive hectares distributed between the regions of Baix Empordà, Alt Empordà, La Selva and Gironès
Poma de Girona cultivates five varieties among which we find Gala, Golden, Fuji, Red Delicious and Granny Smith. The proximity of the Mediterranean Sea and the Pyrenees makes the plantations have a privileged climate. In addition, Poma de Girona is globally recognized as a quality, safe, reliable and sustainable product. The producers are highly qualified fruit growers who use integrated production techniques that are respectful with the environment, responsible and sustainable. They also perform strict quality controls and traceability systems.
Source: Regional Councilor IGP Poma de Girona
YOU MIGHT ALSO LIKE: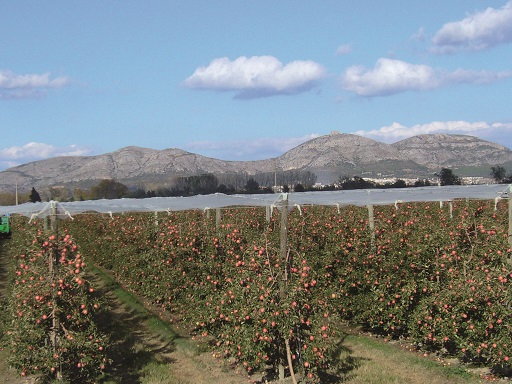 http://ecomercioagrario.com/wp-content/uploads/2018/02/180216_poma-de-girona-png_red.png
540
720
Redacción ECA
http://ecomercioagrario.com/wp-content/uploads/2015/09/logo1.png
Redacción ECA
2018-02-16 14:23:04
2018-02-16 14:23:04
IGP Poma de Girona promotes its market expansion strategy in Berlin