The firm of British origin located in Murcia completes its snack range with the launch of four new products accompanied by Philadelphia® cheese.
The Fruit Logística fair has been the setting chosen by Grupo G'S to present the new range of snack and that come to complete its range Love Beets® (marinated beets) and Love Fresh® (ready-to-drink celery with sauces César, Ranchera, garlic, parsley, and Sour Cream). "Consumer trends are changing. We are going from three meals a day, to five or even seven, lighter. Snacking is therefore gaining ground, and that is where fruits and vegetables must gain ground. However, there are not many options that the consumer can find, "explains Aurèlie Zogheib, Head of Global Brand Love Fresh®.
In this context, the new range of Love Fresh® products with Philadelphia® is located. "These are four vegetables, crispy, colorful and very attractive to eat as a snack, accompanied with Philadelphia® cheese, in a convenient and easy-to-carry container," adds Zogheib.
Love Fresh® with Philadelphia®
Assembly 5 a Day. 2019 Under this brand, Grupo G's presents mini-tomato, carrot, cucumber and celery together with this cheese, ideal for a healthy snack. "They are very crispy vegetables, very appetizing and refreshing, which allows us to carry out a Fresh Attitude.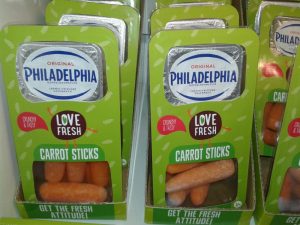 The initial launch will take place in Spain and the United Kingdom, to later extend its commercialization to the rest of Europe.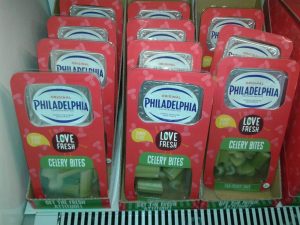 http://ecomercioagrario.com/wp-content/uploads/2019/02/whatsapp-image-2019-02-07-at-11-33-33-am-e1549539865648.jpeg
1011
946
Redacción ECA
http://ecomercioagrario.com/wp-content/uploads/2015/09/logo1.png
Redacción ECA
2019-02-07 13:35:40
2019-02-07 13:15:57
Grupo G'S launches Love Fresh® snack with Philadelphia®