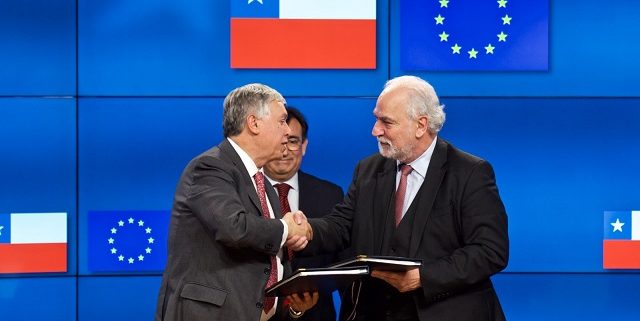 Chile and the European Union have recently signed a historic agreement on trade in organic products, matching the rules in both areas for the certification of these products.
Through this agreement, the parties that sign it mutually recognize the equivalence of the regulations in force in Chile and the 28 member states of the EU in terms of ecological, "bio" or organic certification.
Organic products covered under this agreement that are produced in Chile may be marketed in the European Union without additional controls as is currently the case, thus avoiding double certification
Therefore, this agreement, the first of its kind to be signed between the European bloc and another country, will allow Chile to access, on an equal footing, one of the most important organic markets in the world. The agreement has been initialed, in the presence of high authorities of the European Commission, by the Minister of Agriculture of Chile Carlos Furche, the Deputy Prime Minister of Malta – as the rotating Presidency of the Council – Louis Grech, and the Commissioner for Climate Change and Energy, Miguel Angel Arias.
In addition, Chilean products will be allowed to use the European organic labeling logo, facilitating their identification by consumers, which will enable them to achieve worldwide recognition as reliable suppliers of organic products.
The world market for organic products is constantly increasing: the demand for this type of food has contributed to the increase of the area cultivated and, therefore, its availability. In this line, the signing of this agreement allows organic Chilean farmers to have an export niche that reaches 40% of the world market for organic products, with an annual growth rate of 6% and sales of more than US $ 24,000 million per year. Another additional benefit of this agreement is that exporters will be able to reduce the administrative burden associated with the certification process, lowering costs and improving the competitiveness of their product.
The Chilean Minister of Agriculture has referred to the signing of this agreement as "a further demonstration of our commitment to sustainable development and especially to sustainable agriculture."
Source: Ministry of Agriculture of Chile
YOU MIGHT ALSO LIKE: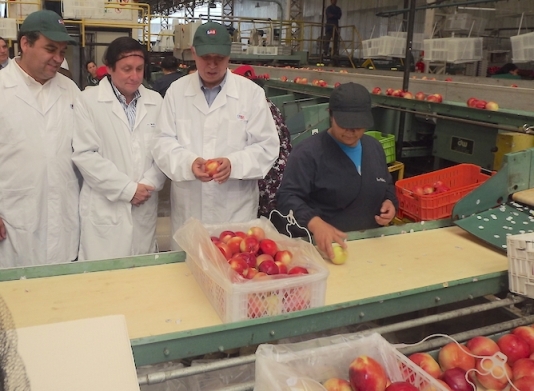 http://ecomercioagrario.com/wp-content/uploads/2017/05/170516_acuerdo-UE_Chile.jpg
427
640
Redacción ECA
http://ecomercioagrario.com/wp-content/uploads/2015/09/logo1.png
Redacción ECA
2017-05-17 09:40:42
2017-05-17 17:24:40
Chile signs an agreement with the EU that equates the certification standards of ecological products