The Ministry of Agriculture, Fisheries and Rural Development  and the Gulf of Cádiz Bay sector have set up a working table and two technical groups to agree on proposals for this fishery with the aim of guaranteeing the future viability of the fishing ground, as the adviser Rodrigo Sánchez Haro made a commitment to the sector at the meeting on March 15th.
At the meeting held this Wednesday in Seville with the different associations, federations and brotherhoods of fishermen from the ports of Ayamonte, Isla Cristina, Lepe, Punta Umbria and Sanlúcar de Barrameda, the general director of Fisheries and Aquaculture, Margarita Pérez, reported on These working groups, which include the demands and proposals presented by the sector.
A technical group for the management of the fishery and another for marketing activities will be set up.
At the meetings of the first, which will be attended by scientists from the Spanish Institute of Oceanography (IEO), topics such as the scientific study of the evolution of the resource population, size and other possible measures such as the schedule and catch limits once will be analyzed. that there is an estimate of the Maximum Sustainable Yield of the Fishery.
Within the framework of the second, those actions that allow increasing the added value of the chirla and a better commercialization will be addressed, as well as establishing quality protocols and product promotion. To this end, the Ministry considers the suitability of creating an Organization of Fishery Producers (OPP) as the best organizational structure of the sector to value production and increase the economic value of that fishery through production and marketing plans.
Likewise, Margarita Pérez has informed about the calendar of performances of each group scheduled until July. At the end of April, an IEO report on the size of the chirla will be presented and on May 30, the first follow-up analysis of the status of the fishery. The weeks of June 18 to 22 and of July 16 to 20 will be reported again on the evolution of the fishing ground. As for the marketing group, on June 13, the creation of a future PPO will be addressed and on July 18, measures will be taken to improve production and marketing.
The table of the chirla will be integrated by representatives of the Ministry, the Spanish Institute of Oceanography and the sector, while the meetings of the working groups will be attended by a technician appointed by each organization.
Finally, the general director has offered the sector the possibility of holding a day of knowledge of the Location System of Andalusian Fishing Vessels, the so-called green boxes. The objective of this activity is for the sector to verify first hand the inspection work of the Board in this fishery.
YOU MAY ALSO LIKE: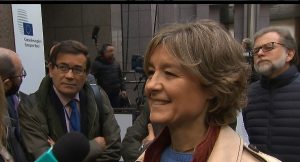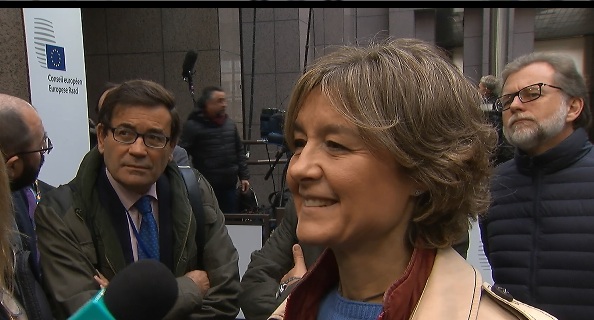 http://ecomercioagrario.com/wp-content/uploads/2018/04/foto-pesca-junta-de-andalucia.jpg
667
1000
Redacción ECA
http://ecomercioagrario.com/wp-content/uploads/2015/09/logo1.png
Redacción ECA
2018-04-11 13:30:32
2018-04-11 13:23:08
Board and sector create two working groups to agree proposals on fishing for chirla