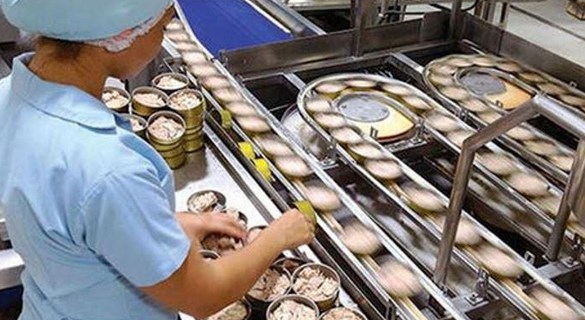 Minister of Agriculture, Food and Environment, Isabel García Tejerina, held a meeting with representatives of the National Association of Women in Fisheries (ANMUPESCA), recently formed. García Tejerina has considered this initiative as crucial for giving visibility to women workers in this sector and give voice to this important group in all areas of fisheries. 
García Tejerina has expressed the support of the Ministry for this partnership to begin its work and fulfill all its objectives.
This is the first national association that brings together the collective extensive women who make up the various activities related to fishing: net menders, shellfish, fishers and aquaculture sector, processing industry or assemblers.  In fact, in the set of all activities that integrates the fisheries sector, 36% of staff are women.
In that regard, the minister considers essential the birth of ANMUPESCA to represent the interests of women who make their living in this sector and give them a voice. As highlighted García Tejerina, the fisheries sector has been a priority for the Government, which in four years has made significant progress in all areas. Among them, the minister cited improvements in shares and turnover (100 million euros in fishing opportunities in recent years). As she pointed out, this has been possible because Spain has regained credibility with the European institutions.
It has also drawn attention to the work done for the management and fisheries management, which has increased profitability of fishing and improved sustainability, "something very important because in this way the future is caring fishermen and fishing women. "
She also noted the important role played by the modification of the Fisheries Act in improving the situation of women in this sector, as introduced gender equality throughout the fisheries policy. "It was the first step, from there, build in favor of women fishing," she reiterated.
In this field of equality, García Tejerina has detailed the Government's work on the Strategic Plan for Equal Opportunities for 2014-2020. It has also worked for the inclusion of net menders, and shellfish aquaculturists in the Special Scheme for Sea. And recently AENOR has approved a UNE, which is the first step to the professional recognition of net menders. At the same time, she added, they have signed agreements with the Social Marine Institute and the Institute of Women.
Source: MAGRAMA

http://ecomercioagrario.com/wp-content/uploads/2016/06/industriapesquera.jpg
320
585
Redacción ECA
http://ecomercioagrario.com/wp-content/uploads/2015/09/logo1.png
Redacción ECA
2016-06-20 17:36:49
2016-06-24 16:14:23
ANMUPESCA, first National Association by and for women in the fisheries sector