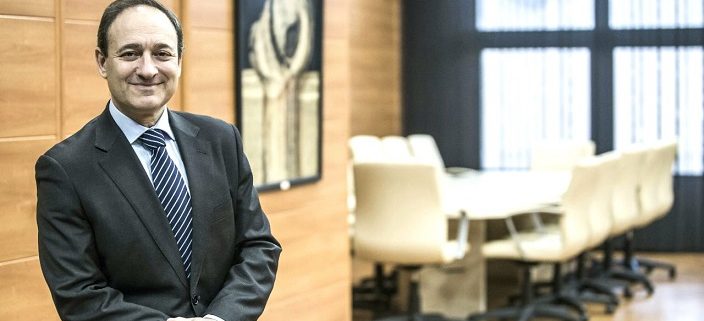 By Isabel Báez
Talking about the recent history of FIMA is talking about a constant, growing success, a task that, little by little, has achieved something very difficult: continue to beat brands with a very mature fair and a very competitive European market. Alberto López, commercial and marketing director of Feria de Zaragoza, is part of that history.
ECA AGRI: this year we are talking about very good brands, with a total of 1,550 exhibiting companies, representing a 12% growth in the number of brands present; and an increase in the area, which will reach 161,000 square meters occupying the 11 pavilions of the site. What are you most happy about?
Alberto López: of the level of internationalization of FIMA, which grows every year, and this year it welcomes companies from 37 countries. But, above all, of how the event has changed, its visitors, both reflecting how agriculture is changing.
ECA AGRI: what is the change in FIMA?
A.L.: from the volume of registrations that are already made from the web, to the use of the app or the increasing presence of FIMA in social networks. It is also noticeable and much, how the exhibition offer is increasingly technological. We already played Agriculture 4.0.
"Connectivity and generational change are already evident in the agricultural entrepreneur, and that is reflected in FIMA"
ECA AGRI: what other trends are appreciated through the fair?
A.L.: the climate has changed, the environmental concern has grown, there is a lack of water and this is reflected in the offer of the companies. All innovations seek to alleviate these problems, and many rely on digital solutions that help improve the use of resources and reduce environmental impact. It's Agriculture 4.0.
ECA AGRI: Will this 4.0 innovation have a special space at the fair?
A.L.: FIMA is very well sectorized and in each sector very interesting digital innovations are produced, which must be appreciated in their context. And we have a gallery of innovation, with all the novelties presented and awarded, which can be consulted in a very prominent way on the web and in the app.
ECA AGRI: how does the fair complement your offer? What role do the conferences and congresses play?
A.L.: the current fair model, although constantly revised, continues to work. The congresses complement the offer, but they can not focus it, because the visitor comes to be informed but, above all, to know together, at the same time, with the ability to compare, the whole product offer, the financing options, etc. What most interests the visitor is still to see the technology and news.
ECA AGRI: what challenges does this fair approach present?
A.L.: the biggest challenge is maybe always looking for new brands, from different countries, novelties that improve the quality proposal, first, and then in quantity. On the other hand, it is evident that, to grow so much, both Feria de Zaragoza and the city have been adapting to the contest and growing with it. And the fair has evolved and covers a real need for farmers, or they would not keep coming. It is useful to the entire sector.
ECA AGRI: how can FIMA contribute to raise awareness about what agriculture means? And to attract young people?
A.L.: Well, we are a punctual contest. That is little because it requires constancy. It is the job of politics to get it. But we can encourage this debate. Regarding young people, there is to see that it is a business focus.
"We put our bit for the professionalization of the sector, and that is important to attract talent and youth"
YOU MIGHT ALSO LIKE: 

http://ecomercioagrario.com/wp-content/uploads/2018/02/180212_entrevista-director-de-marketing-de-fima1_red.jpg
470
704
Redacción ECA
http://ecomercioagrario.com/wp-content/uploads/2015/09/logo1.png
Redacción ECA
2018-02-12 10:57:11
2018-02-13 12:14:22
Alberto López: "FIMA has evolved and covers a real need for farmers"