During the Agritechnica fair in Germany, which takes place from November 12th to 18th, Massey Ferguson, a global brand of AGCO (NYSE: AGCO), will present a series of Diamond promotions, which provide even more added value to the professional client.
Starting in the German market, all Massey Ferguson high-performance tractors will include these promotions and offers that will be maintained throughout 2018, coinciding with the 60th anniversary (diamond) of the Massey Ferguson brand
"In everything we do, we challenge the limits of performance and reliability to improve the profitability of our clients' businesses, offering a complete line of products and extensive services to provide farmers with the best return on investment," emphasizes Campbell Scott. , Marketing Director of Massey Ferguson for Europe and the Middle East (EME). "At Agritechnica 2017, we are excited to launch our" Diamond "program along with completely revamped series of tractors that address the needs of all agricultural operations".
Scott: "resistant and reliable, these new ranges of our series of agricultural machinery, are identified by a new design, imposing and characteristic with solid and angular lines, attributes that perfectly reflect our celebration of" Diamond"
To further strengthen the customer experience, the Diamond promotions will be complemented by the launch of the new full range of Massey Ferguson Premium services, to offer total peace of mind, thanks to an assistance to cutting-edge MF dealers and innovative solutions.
"These products and services reflect the promise of the brand, the commitment and professionalism of our employees and our focus on customers, who are at the center of everything we do," explains Thierry Lhotte, Vice President and Director of Massey Ferguson for EME "We continue to drive our MF GT5 transformation program, Growing Together to provide comprehensive agricultural professional solutions to customers. With multimillion-dollar investments in research, development and manufacturing, MF's portfolio of products and services continues to expand and offer quality, performance, reliability and excellent value for money".
"The Massey Ferguson brand has always been at the forefront and has been and is of enormous influence in the agricultural machinery sector, with a clear focus on the future", adds Lhotte. "MF has great appeal for professional farmers who appreciate the qualified engineering and the practical and reliable technology, combined with the best profitability. Throughout the years, the brand has not stopped evolving, until reaching its current position as a provider of professional agricultural solutions. The ability to innovate is a fundamental part of Massey Ferguson's lineage, as demonstrated by the numerous technical achievements we have achieved and which we continue to develop".
Lhotte: "During 2018, we will present new products at a really fast pace. Our Beauvais tractor plant in France will continue to lead the implementation of efficient manufacturing techniques and the new Beauvais 3 logistics facility will be inaugurated"
"With our global new product offensive, our new Massey Ferguson Services promotions and our entire operation, we are focused on ensuring that the farmers' experience with our brand is productive, profitable and enjoyable," he says. "It's the starting point of the next 60 years of agricultural success and growth: growth for our customers, growth for our dealers and growth for Massey Ferguson".
Source: AGCO Group
YOU MIGHT ALSO LIKE: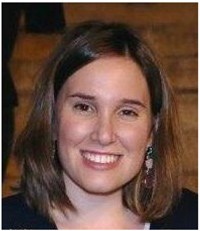 http://ecomercioagrario.com/wp-content/uploads/2017/11/171110_Massey-Ferguson.jpg
230
600
Redacción ECA
http://ecomercioagrario.com/wp-content/uploads/2015/09/logo1.png
Redacción ECA
2017-11-10 13:10:50
2017-11-12 18:57:35
Agritechnica: Massey Ferguson offers more added value to its customers with its 'Diamond' promotions